Explore the Macedonian's capital, Skopje, during your stay in Sofia; see the breathtaking Matka canyon; enjoy the delicious lunch on the shore of lake Matka.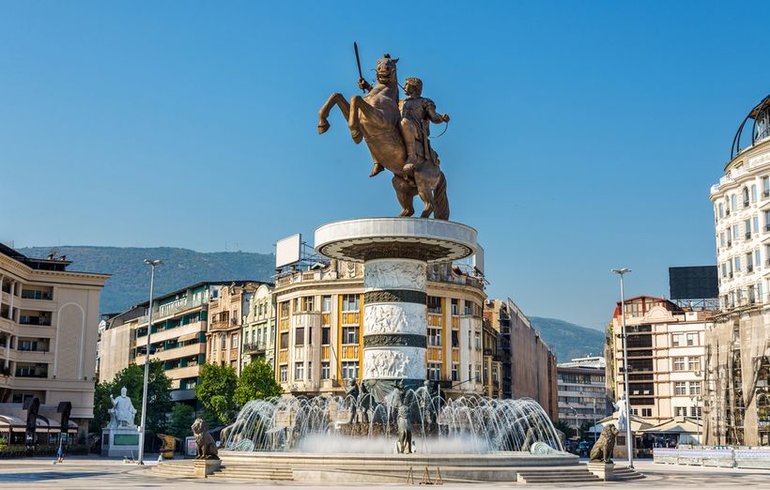 Skopje
The tour starts from your hotel. After approximately 4 hours transfer you will reach the capital city of Macedonia – Skopje.
Skopje
is the capital and largest city of the Republic of Macedonia. It is the country's political, cultural, economic, and academic center. It is located on the upper course of the Vardar River, and is located on a major north-south Balkan route between Belgrade and Athens. Industrial development of the city has been accompanied by development of the trade, logistics, and banking sectors, as well as an emphasis on the fields of transportation, culture and sport. During the walking tour of Skopje you will visit the statue of Tsar Samuil, ruler of the First Bulgarian Empire, the statues of Dame Gruev and Gotse Delchev, the main pedestrian street in Skopje and visit the Memorial House of Mother Teresa, the old part of the city and to the Old Bazaar to explore its stalls and Ottoman architecture.
After finishing with the tour of Skopje you will proceed to canyon Matka. The transfer takes about 30 minutes. There you have lunch in the restaurant on the lake.
Matka is a canyon located 16 km west of central Skopje. Matka is one of the most popular outdoor destinations in Macedonia and is home to several medieval monasteries. The Matka Lake within the Matka Canyon is the oldest artificial lake in the country. Here we have lunch included into the nearby restaurant.
Transfer to Sofia. The tour ends at your hotel.