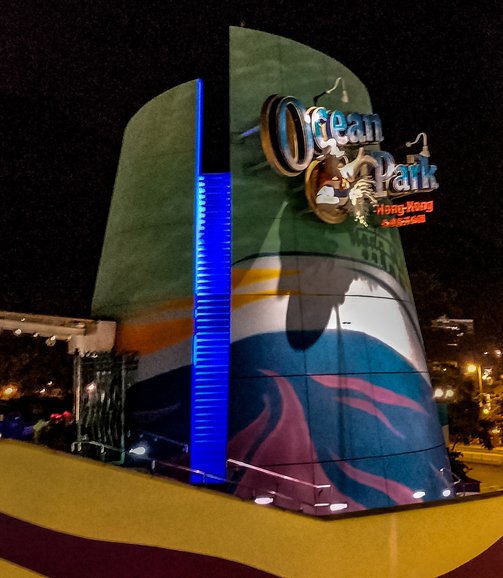 Ocean Park (the second amusement park in Hong Kong)
Introduction
---
Ocean Park gives many good memory to locals in Hong Kong. It is the second amusement park. Lai Chi Kok Amusement Park was the first amusement park. Unfortunately, the business was closed down because of running out of money. I was an unlucky one by not visiting it and took a photo of it!
Transportation to Ocean Park
---
MTR
Literally, no transportation in Hong Kong can literally beat Mass Transit Railway (MTR) as the easiest way reaching Ocean Park unless you hire a taxi service!
Bus
As far as I know, there are various transportation arrangement can be made by buses e.g. Citybus reaching Ocean Park. Please check the official website of Citybus and find out more.
Hotel
---
There is only one hotel just next to Ocean Park. It is Hong Kong Ocean Park Marriott Hotel. They are connected on a platform within few minutes walking distance.
Eatery
---
Unless you want to travel back and forth in town. Ocean Park is one of the provider for food and drink in the park. Snacks and nibbles are available inside Ocean Park MTR Station.
Bean Counting
---
Please look for information on their portal. For expats and exchange students, you may save up money by getting an annual membership for multiple entries. Check out their offers as well!
Double Check with Weather & Schedule
---
Jump to the official website of Hong Kong Observatory to find out how the weather looks like before your visit and the official website of Ocean Park for more information about the maintainance schedule. The best time to get in to Ocean Park is at 10 a.m. on weekdays exactly. Weekends is full of people and long queues are expected. After 12 p.m. on weekdays, a normal queue is approximately 60 min. for one game. On weekdays, wating time for one game could be longer. When I got there, mornings are quiet on weekends but it depends. So, it is very worthwhile to take note on that!