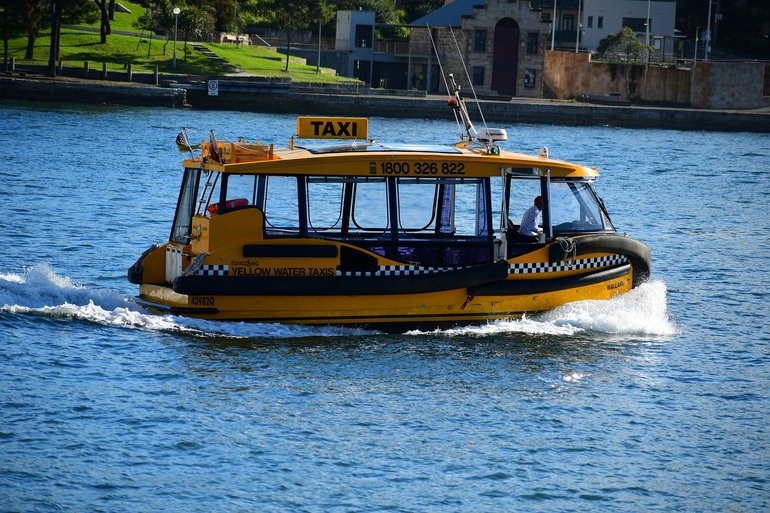 Photo Courtesy: dayamay on Pixabay
Introduction
---
To protect your interest, it is better to keep yourself well informed before riding on a taxi. In Hong Kong, the carrying capacity of a taxi is limited to five passengers by local law.
To avoid being prosecuted, wearing a seatbelt in a taxi is required. There are only three kinds of taxi services: Urban Taxi (Red Taxi), New Territories Taxi (Green Taxi) and Lantau Taxi (Blue Taxi). Different colours of taxi operate in certain districts. Please refer to page 2 of "A Guide to Taxi Services in Hong Kong".
Areas of Service
---
Urban Taxi (Red Taxi) runs on all places in Hong Kong except certain areas. New Territories Taxi serves customers across New Territories except for certain areas. Lantau Island Taxi runs all areas of Lantau Island. List of taxi service is provided by the Transportation Department of the local government. Taxi rank in various locations is listed on their website as well.
Fare
---
Fares of taxi rides are based on the guideline provided by the Transportation Department of the local government. Basically, the fare is charged on a taximeter and surcharges may be imposed on certain circumstances. By checking the guideline above mentioned, you can get a picture of the fare imposed and avoid overcharging on your journey for a taxi ride. Taxi drivers are required to provide a receipt to the customer on departure by local law.
Standard of Service
---
Taxi drivers are obliged to service customers in an honest manner. They must drive customers to the destinations in the most efficient manner. If you suspect the taxi driver drives you to a destination which would only require a short time to reach e.g. 30 minutes but the driver drives you to the destination for an hour without sound reasons. You can lodge a complaint against this driver and possibly compensation.
Without sound reasons, taxi drivers in Hong Kong cannot refuse to serve customers. You may hear some news about this situation.
In addition, taxi drivers are obliged to check if any possessions left by passengers after their departure. If lost property found, they need to report to the police or relevant department. Once you are aware that you left something behind in your taxi ride, you can contact the relevant local organisation or government department for assistance.
Lost Property
---
Taxi drivers are obliged to report any lost property in their vehicle by passengers. There are two ways to report your lost property. The first option is to dial up (852) 187 2920. The second option is filling up the e-Form provided by the Hong Kong Police Force.
Lodging Complaint
---
There are two effective ways to lodge complaints when the taxi driver breach the code of conduct. The common one is lodging your complaint through Transportation Complaints Unit. Their landline is (852) 2889 9999. Their email address is info@tcu.gov.hk. Another one is uncommon which is through the Equal Opportunities Commission. You can reach them by landline on (852) 2511 8211 or email at complaint@eoc.org.hk. The taxi license number is displayed at the centre of the front window screen.
Useful Information
---
Searching for the assistance inside the airport, you can call (852) 2181 8888. Their service desk is available for help especially the location of the taxi stand. Also, you can check the airline information online or on the screen once you arrive at the airport.
Hong Kong Police Force (traffic) also provide assistance. Their landline is (852) 2866 6552. You can also shoot them through e-Form.