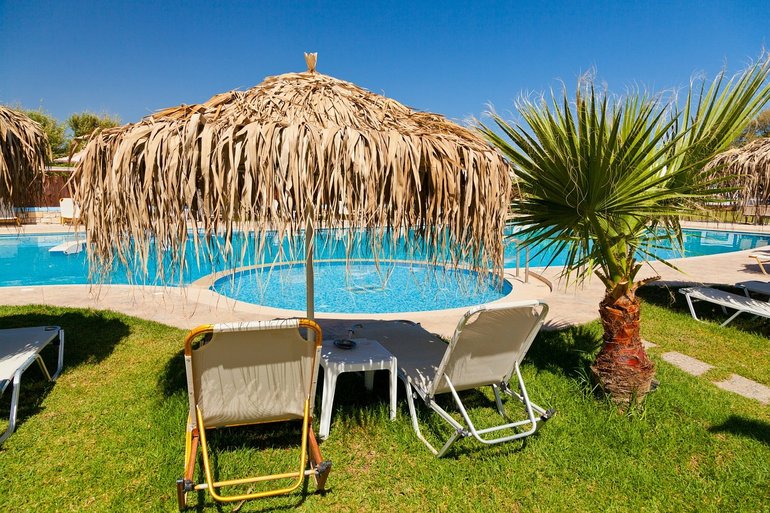 Credit: PublicDomainPictures on Pixabay
Introduction
---
Choosing hotels can be daunting task! We can be scratching our heads all day long on the computer screen and we cannot figure out which one can we choose! Thousand and thousand of hotels are located in Hong Kong. Some are scams too! This situation certainly a major concern for backpackers. Of course, there are heaps hotels in Hong Kong. You will say what on earth do I need to figure this out for long? My work life is stressful (well sometimes we do have fun at work) and I just simply want a break from work. We gotta getaway and enjoy ourselves by a straight forward travel plan. Love life! Here we go! I hope that the information provided below helps you relief some stress or just give you some ideas how to get ahead of your research. For staying, I would recommend hotels next to Victoria Harbour which gains you an advantage on fare saving and fast run to Central and Wan Chai. A hotel close to MTR stations can get you literally everywhere in no time. A hotel close to The Peak Tram is located very close to the tram stop in Central and it is situated very close to nearly every tourist spots in Central.
Hotels in Major Tourism Spots
---
Hong Kong Hotels Association provides a list on their website which is comprehensive for you to pick hotels in your desired location. The hotels in the proximity of tourism areas may be helpful for you to narrow down your choice on your pick list. If you do not like it, Google or other websites are helpful as well.
Central
1. Four Seasons Hotel Hong Kong
2. Island Shangri-La
3. Mandarin Oriental
4. The Murray
Cheung Chau
Discovery Bay
1. Auberge
Disneyland
1. Disney Explorers Lodge
2. Disney's Hollywood Hotel
3. Hong Kong Disney Hotel
Hong Kong Gold Coast
Hong Kong International Airport
1. Regal Airport Hotel Hong Kong
Kowloon City
Lamma Island
1. Concerto Inn
Lantau Island (no hotel on the hill but Tung Chung)
1. Novotel Hong Kong Citygate Hotel
Ocean Park
1. Hong Kong Ocean Park Marriott Hotel
Sha Tin
1. Courtyard
2. Royal Parak Hotel
3. Regal Riverside Hotel
Sheung Wan
1. Butterfly on Waterfront
2. Holiday Inn Express
3. ibis
4. iclub
Tsim Sha Tsui
1. Intercontinental
2. Hong Kong
3. Kowloon Shangri-La
4. Macro Polo Hongkong Hotel
5. Sheraton
6. The Kowloon Hotel
7. The Peninsula
Wan Chai
1. Grand Hyatt Hong Kong
2. Renaissance Hong Kong Harbour View Hotel
3. The Fleming Hotel
4. The Harbourview
5. The St. Regis Hong Kong
Yau Ma Tei
1. Eaton HK
2. Evergreen Hotel Hong Kong
3. Largos Hotel
4. Nathan Road Kowloon Hotel
5. Novotel Hong Kong
Scams
---
Please be aware that some hotels and hostels in Hong Kong do provide reasonable price for your stay. However, there are always some catch as scam businesses has been growing recently in Hong Kong. Check out the website of The Office of The Licensing Authority for more information to protect your interest.
Free Bus Connection
---
As far as I know, there are two free bus services happening in Hong Kong. When you are staying in some hotels, check out if they co-operate with MTR where they offer free bus service connecting their hotels to Hong Kong International Airport! In the airport, you will find a reception desk at the arrival hall. In case you cannot locate the reception desk, find airport staff members for help. Complimentary Airport Express Shuttle Bus Service is offered by MTR traveling in between Hong Kong International Airport and some hotels. Check out their website and find out more!
What's more, Disneyland offer a complementary bus service traveling in bewteen Disneyland and its hotels. Check out their website and find out more! The location of the bus stop is a bit tricky. When you walk out Disneyland MTR Station, a wide path will lead you either to Disneyland pier, Disneyland entrance or bus terminus. Turn left which is heading to the direction opposite to the pier. Keep walking and you will see the bus station ahead. If no staff member is there, a customer service center is around so you won't get lost.
Taxi Service
---
Taxi service in Hong Kong mainly have three branches. There are many taxi services in Hong Kong. Red Taxi (mainly traveling between Kowloon and Hong Kong Island), Green Taxi (mainly travel between New Territories and Kowloon) and Blue Taxi (only travel in Outlying Islands). Please jump on board "Protecting Our Interest When Taking a Taxi In Hong Kong", which is written by me, for more information.
Harbour Crossing
---
When you wanna travel between Hong Kong Island and Nine Dragon (Kowloon), you may take a ferry ride. A ferry ride is the only option when you travel between Hong Kong Island and Outlying Islands. The ferry pier is located in Central.