Because its the best and worst parts of the city.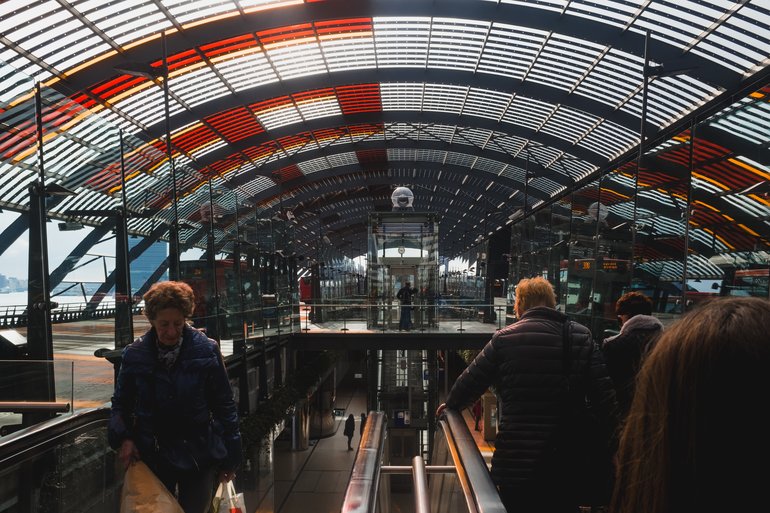 Photo by Luis Efigenio on Unsplash
When traveling around the world and within my own city, I want to embrace living like a local. Using the public transportation system is one of the best ways to get to know the city.
Riding public transit allows you to get an unexpected view of both the city's architecture and the people who make up each city's local flare.
Of course, traveling on public transport comes with its own sets of precautions and I'm here to share what I do to stay safe while riding the rails in a new city:
Learn The Route Before You Go
---
I am a firm believer that if you look like you know what you're doing, people will leave you alone. Perhaps screenshot or write down the names of your transfers, and avoid walking with your head down into your Google maps, and backtracking from wrong turns. Plus, you get to enjoy the ride!
Walk With Purpose
---
I am a notoriously fast walker. You don't need to be a speed-walker, but carry some purpose in each step. You'll give off that "she's got places to be" vibe and won't look like an easy pick-pocket target.
Don't Be On Your Phone
---
It's certainly okay to take a quick peek, but don't spend the whole ride starring at it. If you're sitting near the door of the bus or subway, you're a sitting duck for a sneaky pick-pocketer to swipe your phone and runoff as the doors closed.
Have A Backup Plan
---
Sometimes we lose track of time, or plans don't go as expected. As a woman, I prefer not to ride public transport late at night. So before I go anywhere I try to become familiar with the area. Is the area I am going to be in safe for walking or biking home? If not, learn what the rideshare situation is before you go. Worst comes to worst you can take a taxi. In the wise (and slightly condescending words) of my best friend's father: "Prior Preparation Prevents Poor Performance"
Share Your Location
---
I like to let someone know when I am on my way home. For my own sense of security, I know I won't be missing for days before someone realizes it. Simply text a friend with your ETA or share your location. The peace of mind knowing someone is looking out for you (even virtually) can help ease your travel anxiety.
All and all, travel public transport is a great way to immerse yourself in the city. Just be safe!