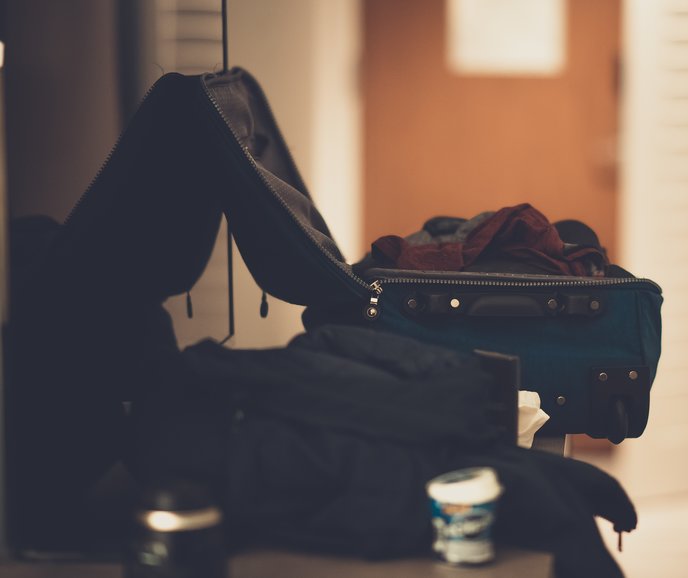 Am I packing too much? Am I packing too little? How much should I pack for a days worth of travel? These are the questions we all seem to get when traveling for business. From attire, to accessories, we got you covered. Here's our list of 10 essential items to bring when traveling!
Blazer - For a weeks worth of traveling, we recommend bringing two blazers. Try to pick neutral colors (such as grey, navy, black) as they compliment any color greatly.

Tops and Trousers - Just like the blazer, neutral colors are your friend here. Choose prints that compliment your blazer.

Dress shoes - We recommend to bring a pair of black and brown dress shoes. Choose comfort over style if you think you're going to be walking a lot.

Enough underwear for each day you'll be traveling. Maybe even a one or two extra. Accidents can happen anytime.

Pajamas - Are you really going to sleep in your suit?

Traveling Outfit - If you're on a long flight, comfort is your biggest ally.

Toiletries - Shampoo, toothbrush, toothpaste, hand sanitizer, flushable wipes, razor, & breath mints are a must.

Chargers - Bring the chargers for your electronics, such as your phone, camera, & trimmers.

Identification - I.D. for domestic, and your passport for international flights.

Business Card - You never know who you'll meet when traveling. Networking is key.