You've booked your flights, found the perfect hotel and now comes the fun part: planning where to go, what to do and where to eat in Siem Reap. To get you started, here is our list of 3 dishes that you cannot miss when visiting Cambodia.
Fish Amok
---
The unofficial national dish of Cambodia, Amok Trei or Fish Amok is made by combining Tonle Sap fish with coconut milk and local spices and herbs and then steamed in green leaves. Amok is eaten year round but especially during Bon Om Touk (Water Festival) in November, which celebrates the reversal of the flow of the Tonle Sap River.
Where to try: Chef Kethana of The Sugar Palm is famous for her Amok and connoisseurs (Gordon Ramsay and Luke Nguyen included) say this is the best Amok in the whole of Cambodia. Also available with prawns or as a vegetarian option with tofu.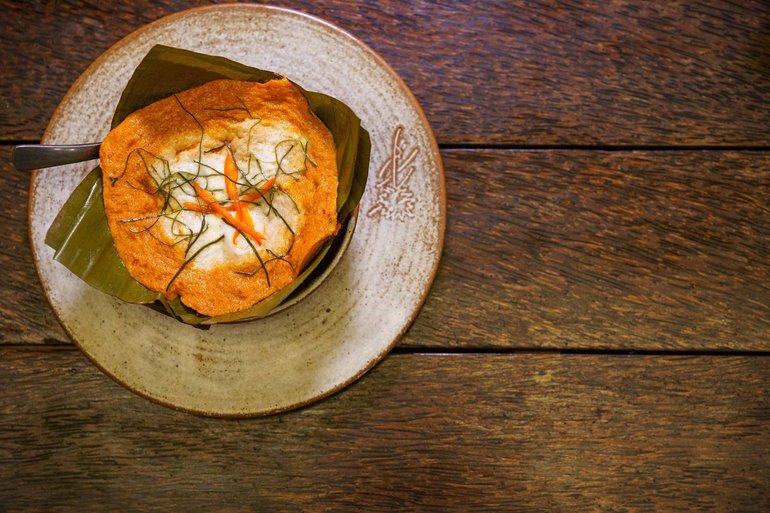 Fish Amok at The Sugar Palm
Insects
---
Called the food of the future for their protein content and sustainability, bugs have been eaten in Cambodia for years. Spiders, crickets, ants and silkworms are all a staple part of the local diet.
Where to try: Chef Pola of Mie Cafe combines local ingredients with Swiss Michelin-star training and the result is his Beef La Ap. Fine raw beef marinated with local herbs, tomato sauce, balsamic vinegar and topped with parmesan cheese….and crispy red ants.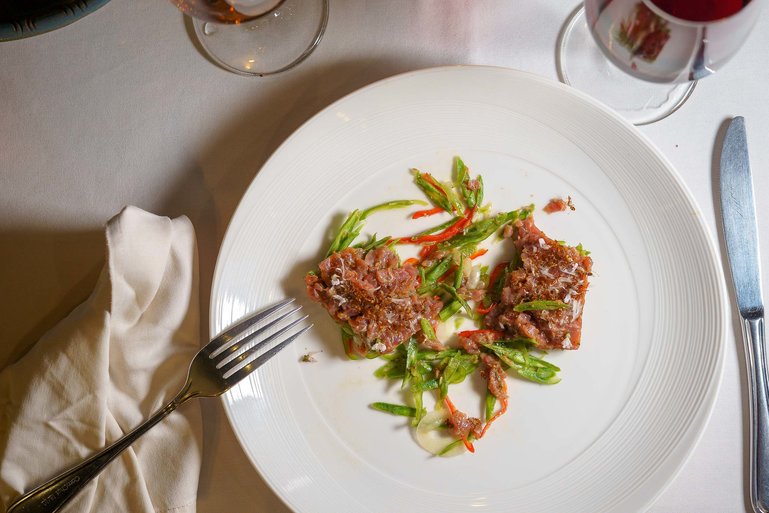 Red Ants at Mie Cafe
Kampot Pepper
---
Harvested since the Angkorian era, Kampot Pepper was internationally recognised and exported during the early 20th century. Spicy and slightly sweet at the same time, this Cambodian pepper is regarded by many as one of the best in the world.
Where to try: Unanimously voted by many previous Taste guests as the best dessert in Siem Reap, the Kampot Pepper Brûlée at Malis is a culinary match made in heaven, with the classic dessert enhanced with a pepper twist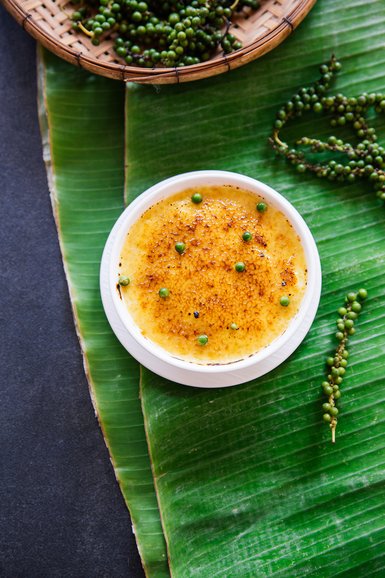 Kampot Pepper Brulee at Malis