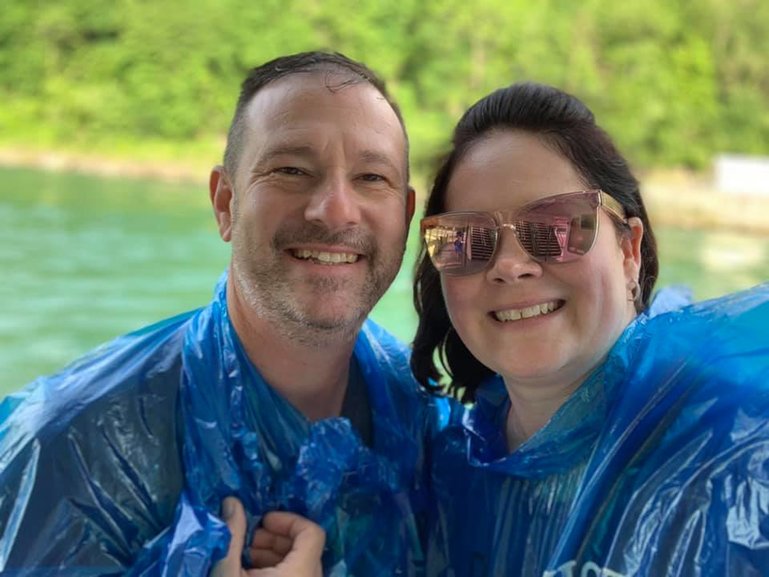 Niagara Falls Trip
Keith and I try to stick to a very strict budget so I am always looking for ways to save money or get money back. When we sold everything and moved to Mexico we were debt free. Sadly, now that we are back in the US that isn't a true statement anymore. We own our condo in Mexico outright but we have a mortgage on our condo in Lake Ozark. We use both as rental properties to help fund our travels. Keith also has a military pension after 22 years in the US Coast Guard. These are our prime funds for traveling.
This life has been amazing for us, but then again we love traveling and seeing new things. Don't get me wrong, we also enjoy down days where we stay in our PJ's and watch Netflix.
Links We Use Regularly
I have compiled several sites I use when looking for a bargain. I use these all the time and will list the clubs we have membership with that help us save money. Many have referral bonuses, so if you sign up, we both will typically get some sort of incentive.
Ebates Rakuten – I go here first before going to many online retail shops as it gets me money back everytime. Groupon, zulily, amazon, nordstrom… they all use this company. Currently I have gotten $770.40 back which they send to my Paypal account. Something to note, Paypal has an offers page where you can find deals stores. Something to note. They have a google chrome app – I suggest you install it as it will remind you when a website you are visiting uses their service.
Groupon – I always go here as soon as we get somewhere to see what the local "things to do" are… I also pay a $4.99 monthly membership which gets me 10-25% off most everything I buy from them.
MyPoints – a website where you can earn points towards gift cards. They also have a chrome app where it will notify you of online shops that accept this. It's easy to do and you can acquire points pretty quickly. Honey is another one that has a chrome app – they find you promo codes to help you save money on your online shopping. Both are worth downloading as I have found many promo codes and deals that have helped in my purchases.
Expedia – we book 80% of our travel through them, which has gotten me to gold level status and gets me money back that I can apply towards travel. We also get VIP upgrades on hotels quite often.
To be continued…
Credit Cards
We use the Chase Sapphire and American Express to earn points which we cash in for flights and money, often. We have them tied to our Amazon account which also gets us cash back to use there. Plus, both have offers on their site that have saved us money on hotels, Starbucks, etc. We prefer these two cards over the rest as they are specific to travel.
Southwest has a card too that gets back points towards flights and I hear it's one of the best, if you like Southwest. I prefer Delta so my Amex gets me points for flights and upgrades, which we get on my all flights we take. Use our referral links and you get really nice bonus offers!
To be continued….