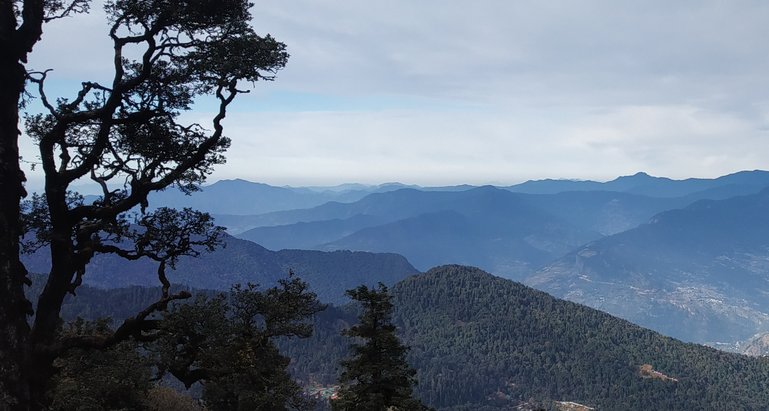 Be an Adventurist, roam into the Wilderness
Travelling is not a luxury but a way of learning, and only intelligent people know this. Well said by ancient Indian history – Mahabharata:
चरन्तिवसुधाम कृत्स्नाम वावदूका बहुश्रुताः।
-Mahabharata, Shanti-Parva-19-24
[Intelligent and eloquent people roam around the whole world.]
Prefer roaming into the wilderness instead of a tour to a city having ancient, modern buildings, monuments and many more amenities as luxury.
No doubt, wilderness is tough, challenging, and may be inhospitable; but it is the most skilled Guru who will please us, thrill us, test us and then teach us a lesson every time we wander there. It is not a luxury, in the history of mankind, it is our place of knowledge, skills, and peace for our soul. It is also a place of involvement and care. So, come out of your comfort zone, leave your cities, abandon your cars, walk out into the forest, the deserts, the mountains, the seashores and enjoy them to the full.
Connection to nature is essential to our health, prosperity, productivity, quality of life, social well-being, wildlife conservation, and sustainable environment. For every individual, adults and children alike, connection to nature seems to emerge when they involve themselves in visiting, exploring, caring, observing, and learning repeatedly. You should encourage outdoor learning, studies, and adventure programs to promote highly engaging activities and provide opportunities for every individual to take responsibility for conservation of the natural world.
Go to the wilderness with your friends and families, ramble out yonder and explore the wilderness, climb the mountains, bag the peaks, run the rivers, breathe deep of that yet sweet and lucid air, sit quietly for a while and contemplate the precious stillness, the lovely, mysterious, and awesome space. All these activities will connect every individual to nature. The wilderness is an opportunity to become an adventurist and an environmentalist.
Activities in the wilderness:
1. Trekking, Hiking, Camping, Camp Fire,
2. The River Crossing, Rafting, Boating,
3. Mountaineering, Rappelling, Rock-climbing
4. Photography,
5. Studies of wild flora and fauna,
6. Yoga and many more activities.
All these activities will keep us fully fit and energetic; additionally, it helps us to develop a strong bondage with nature. Organized outdoor activities in the wilderness are going to teach us many management skills including team building and team management, risks, fear, and stress management, sustainability management, and survival skills.
Equip yourself with suitable skills and gears before marching into the wilderness. There are some tips till one becomes a seasoned adventurist, one must keep in mind as a beginner:
a) Plan your outdoors for just a day long, return to the city before sunset.
b) Choose your wilderness within a radius of 4-8 Km of human settlements.
c) The best activity to plan is a trekking for 12-20 Km in a plane and 8-16 Km in hills.
d) Inform your family, friends, and/or nearby police/helpline about your location.
e) Go with your friends and/ or family members; never do solo outdoor activities.
f) Keep your backpack light, keep snacks, water, refreshments, a camera, and a communication device (mobile phone/ radios).
Best wishes, happy outdoors!!!