Why are there so many exclusive ladies only travel companies who arrange trips for girls travelling solo but not for men? Well because no matter what we pretend we are still living in a misogynist & male chauvinist era where men still cannot comprehend the meaning of consent. These experiential travelling groups eliminate the risks and shortcomings of travelling solo and add on the fun factor. So here is a list of some of the best women travel groups across the world: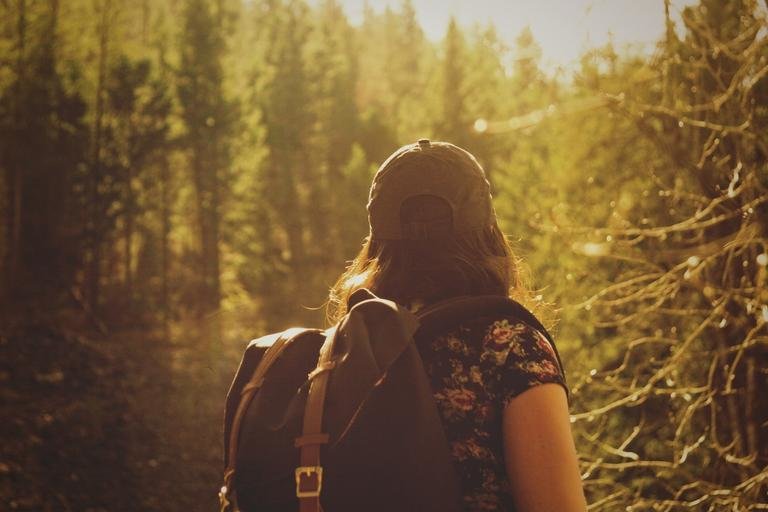 INDIA is not known to be very friendly when it comes to solo traveling women. With such a huge tourism potential it becomes increasingly essential for a Women Travel Company to offer its safe & secure Women's special trips.
Wander Womaniya is one of the best women clubs who organize trips for girls travelling solo within India & abroad.
Adventure Women is a women-owned and women-run adventure travel company founded in 1982 by adventure travel pioneer, Susan Eckert.
Sights and Soul Travels They organize exclusive, small group, women-only tours blend top destinations with exciting outdoor adventures and luxury retreats.
Canyon Calling Tours All trips are designed for moderately-fit women with most of the trips being all inclusive except international women's trips where some meals or experiences can be optional or self paid.
Explorer Chick Supportive women community, challenging itineraries, and an uncommon experience (aka SHE-nanigans) that can bring about change in each of the girls travelling solo.
Woman Tours is one of its kind women only bike tour company. They provide women travel group with two guides and a vehicle to serve you on the road, carry your luggage, provide your meals, show you the routes, and fit you to a bicycle if you need one.a
Gutsy Women Travel enables women to enjoy a travel experience tailored for women offering value and attractive price points in the comfort of a small group atmosphere.
Women Traveling the World was established to cater to the many women who enjoy traveling but don't always have a Travel companion. So what better than to join a single women's travel group?
Fit & Fly hosts fitness, wellness, and cultural retreats curated for women in locations around the world. They have a unique concept for girl trips where they also appoint a female fitness or wellness trainer.
Walking Women Holidays have been running Guided walks (hikes) in beautiful locations since year 2000; many only accessible on foot.
Girls on Travel For all solo women travelers whether in their 20s, 30s, 40s, 50s or 60s keen on discovering the world with like-minded other women and create amazing friendship during unique experiences!
Divas Destinations give their solo travelling girls the opportunity to meet other like-minded women on a relaxed and friendly holiday. They specialize Lesbian women travel groups.
Women's Travel Club women only tours feel like traveling with a group of friends offering outstanding service and unbeatable fun on a Women's Travel Club tour.
Origin Travels is on a mission to place off-the-beaten-path adventures within arm's reach for young adult women/womxn.
Wild Women Expeditions hosts girls & women travelers from a wide range of backgrounds, and welcome women of all ages, sexual orientations, and identities, including transgender women.
Today's Woman Traveller understand that women want to feel secure and safe while travelling alone and offers small ladies-only groups where you can forge lasting friendships with fellow girl travelers.
Sisterhood Women Travel Make lifelong friends and enjoy unique travel experiences with women who share your passion for travel.
Australian Women Travel If no-one in your life is interested in travel and the options of going it alone or joining a large group doesn't appeal to you then Australian Womens Travel is for you !
Tours for Women Begun in 2005, our company is designed for women who want to be able to travel alone and still feel part of a group.
Women's Own Adventure has been around since 2007 & are one of the most experienced women's travel specialists in Australia. Their trips are designed by women for women across the globe.
Adventurous Women Group Travel for Women that helps build friendships, confidence & camaraderie among women as we explore the world together. It is the brainchild of laid-back Sue Hile who likes life at a slow pace, she is a gem of female travel companion.
Valentine Travel offers women only walking trips through Tuscany , Portugal, Sicily & South Tyrol. While this women travel group is based in Australia but they organize walking trips for women exclusively in Europe.
Girls on Tour is a women only travel company which specializes in helping solo female travelers explore destinations like Egypt, Morocco, Croatia, France, Italy, Greece, Antarctica, Myanmar & Russia among many other incredible destinations for girls travelling solo.
Adventures in Good Company Strive to create an atmosphere where women feel comfortable being who they are by encouraging girls of all ages to (re)connect with their adventurous selves, physical abilities, other women, different cultures, and the natural world.
It is heartwarming that even in middle east countries women have started travelling solo.
World at Her Feet Middle East's premiere travel consultants and journey the globe with other like-minded ladies. Whether married, single or partnered; wives, mothers, daughters, sisters or friends, all unite in their love for travel.
Tartebkum Holidays founded by Noura Al Ameri has organized trips to Sri Lanka, Malaysia, America, Slovenia, Czech Republic, Austria, Egypt, Jordan, London, Turkey, Japan and Kuwait. Has received great support and welcome from Qataris and Gulf women as being the first Qatari women's tourism office.
Once Life Journeys want their journeys to leave a lasting and constructive mark on women travelers, places and people. They specialize in women trips to Mexico in particular.
Lesbianas Viajeras is travel company exclusively for Gay Female travelers. Wander Womaniya would like to extend their support for their heartwarming work for LGBT community.
Alpinkreaktiv offer active and nature friendly women journeys. They offer women only trekking & hiking trips in Nepal, Morocco, Scandinavia, Tirol, Italy and Armenia.
Most loved girls trip: Yoga and hiking in the Alps for girls travelling solo.
Go Beyond Creating special travel offers for women was a long-cherished wish of Betti Keese, managing director of Go Beyond Reisen.
Women's Adventures NZ is women only travel company which helps the girls travelling solo along with various optional activities like Kayaking, bicycle tours, wilderness trips in a number of destinations like Tasman, Cambodia and many others.
Venus Adventures Claim to be specialists in women-only holidays to fascinating destinations. When traveling with other women, you won't ever feel lonely, confronted, or excluded - it is an encouraging and supportive environment, where you can let your hair down.
Wild Terrains like to see women empowered and is here for all women, who shy away from cookie-cutter tours, and are looking to travel in company of like minded girls.
We Move Forward is a really unique concept which Wander Womaniya really appreciates. They organize a 3+ Day International Women's Day Conference every year. It has been names as Retreat and Celebration on Isla Mujeres (The Island of Women) located in Mexico – just a 17 minute ferry ride from Cancun.
Girl about the Globe is an award-winning travel resource for conscious female travelers; empowering women to travel solo and impacting the lives of vulnerable girls about the globe.They offer assistance to the girls who want to travel solo by providing them solo destination guides which help you zero down a destination for your solo travelling expedition which contains accommodations and itineraries recommended by other solo female travelers.
Escape Haven JANINE HALL who hails from Australia established Escape Haven on a beautiful island in Bali to offer yoga & surf holidays exclusively for women & girls travelling solo.They offer wellness packages for women covering surfing, yoga, fitness, detox, Pilates and Ayurveda to name a few.
Guided Miss Direction Guided Miss Direction travels to beautiful and culturally rich areas of the world. Our immersive small group tours are led by our local, all-female in-country teams. From motorbiking in Vietnam to safaris in Sri Lanka, they specialize in Girls Trips in South East Asia.
Hope you find the information relevant and useful, we have listed some handpicked women's special travel companies hence we might have missed out on your favorite one.
Are you a solo traveler? Would you dare to explore and go on a globetrotting trip by yourself?