9 Solo Female Travel Bloggers from India who are helping Women plan Solo Trips
It's been ages (Err Since March 2020) since we went for a trip and well thanks to Covid-19 we are certainly not travelling anytime soon, but hey what if we tell that you can travel virtually?
Yes you can travel virtually by following the blogs and YouTube videos from these Indian Girls who are female travel bloggers all hailing from India! Travelling solo for a girl comes with a lot of challenges but seems like these girls have a lesson or two to give you. They have covered some exquisite destinations and also some "do it yourself" videos along with budget travelling guides, you name it they have it. Check them out!
1) Wandering Kamya
---
With 211K followers on Instagram she is one of the most famous female Indian travel blogger. She took up travelling full time in 2015 and covers some of the less explored destinations which might not be popular in India but are truly worthy of your visit. Follow Wandering Kamya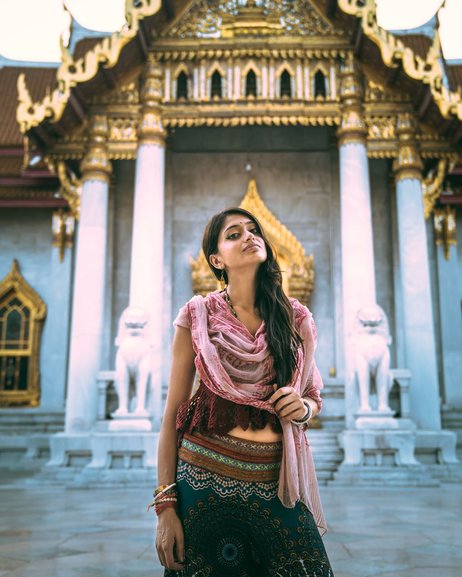 Wandering Kamya (Female Travel Blogger)
2) Tanya Khanijow
---
She has 121K followers on Instagram & a whopping 421K Subscribers on her YouTube channel. Her solo travel blogging videos will help you travel virtually to some amazing destinations like America, Africa, India, Bhutan & many more. Girlsif you want to research a place before travelling solo checkout her YouTube Channel!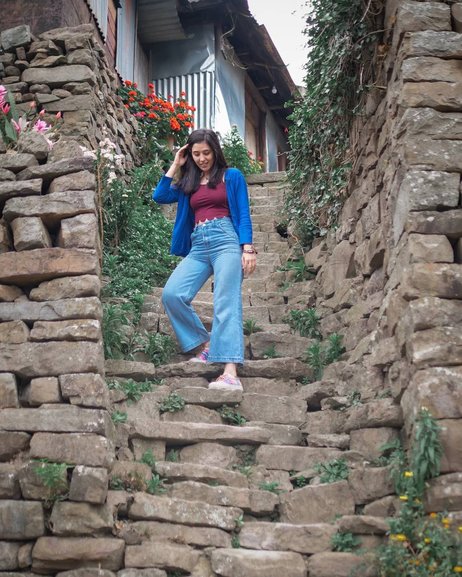 Tanya (Female Solo Traveler)
3) Forum Shah
---
Unlike the first two female travelers Forum Shah does both lifestyle & travel blogging. Her solo travel blog videos where she has covered Gokarna & Goa are a must watch for all the solo travelling girls who are yet to experience their first beach vacation. Follow her on YouTube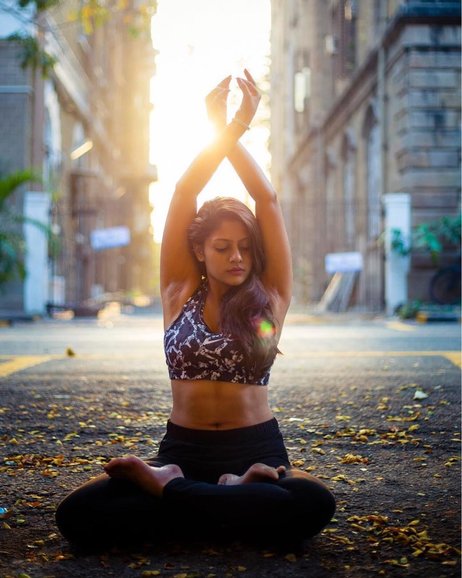 4) Kritika Goel
---
Goa, Koh Phi Phi (Thailand), Varanasi, Gangtok, Dubai you name it and Kritika has done a solo travel vlog on each of your bucket list destination. She enjoys quite a cult following from girls who plan on travelling solo. With 208K subscribers on YouTube Kritika Goel is making travel easier for girl who travel solo. Follow Kritika Goel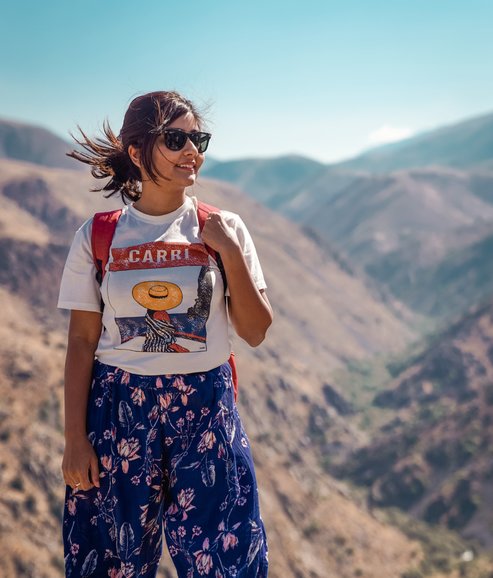 5) Larissa DSA
---
Larissa is also a lifestyle blogger who would help you with some super cool hacks for day to day life like how to edit your photos for Instagram or How to take care of your skin at home apart from some amazing Solo Travel Guides to Bali, Dzukou Valley, Keywest (Florida), Abu Dhabi, Bali and many more destinations. Follow Larissa on YouTube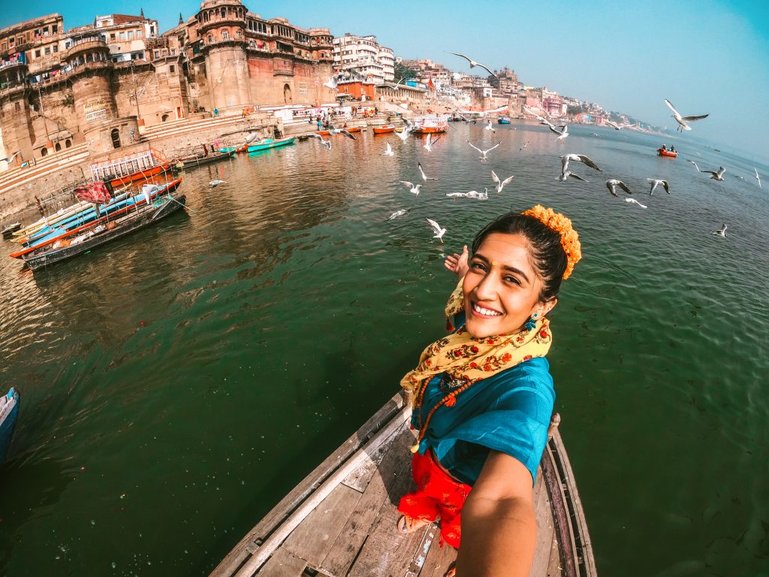 6) Shivya Nath
---
Shivya has traveled solo to many places including Bhutan, Uzbekistan, Tajikistan, Iran and many more. She is one of the few travel bloggers who always stresses on co-existence with animals and environment. The very reason she has been able to get featured at WWF, NatGeo , BBc and more. Follow Shivya on Instagram to be a part of her offbeat solo travel journey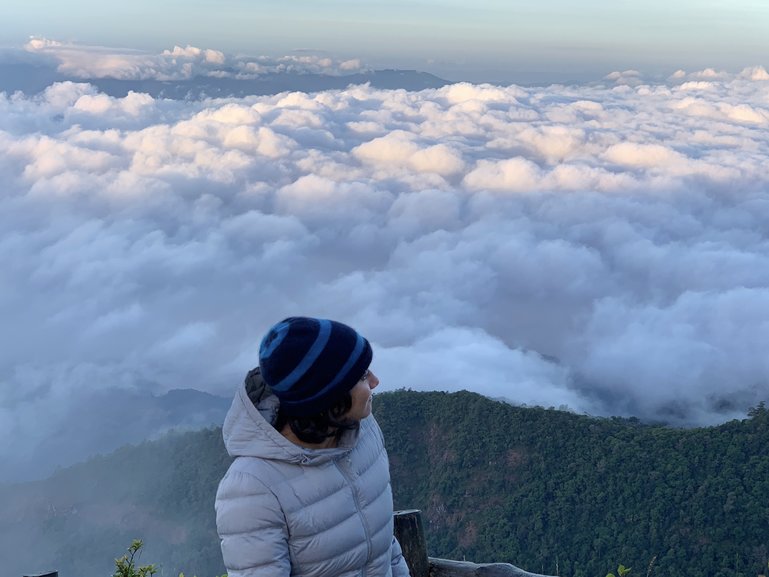 7) Priyanka Chandola
---
Priyanka's channel is named DesiGirl Traveller, as much as we love her Instagram Handle we love her YouTube videos too. Well because she is one of the few female travel bloggers who has covered our famous weekend trip destination in Himachal which is Jibhi. Travel with DesiGirl Traveller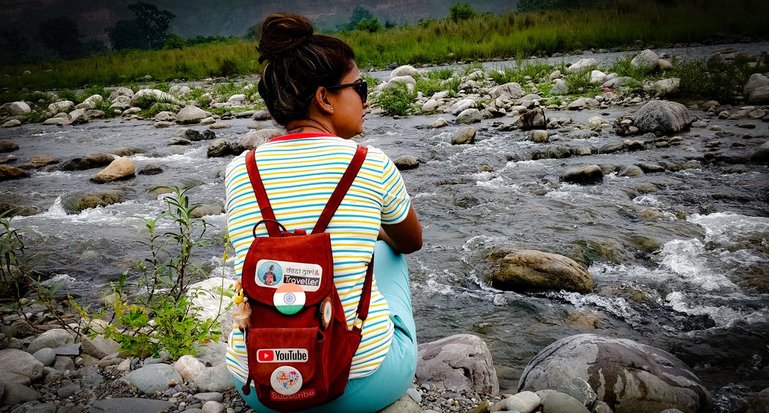 8) Prakriti Varshney
---
Her Instagram bio reads "I travel Solo in India, and I feel safe in India". Her solo travel diaries covering Spiti Valley, Meghalaya, Nagaland are worth a watch. She might be comparatively less popular than other female travel bloggers on this list but we recommend her channel to all solo travel enthusiast ladies. Follow Prakriti on YouTube
9) Archana Singh
---
She has traveled solo to more than 60 countries and rightly commands 41K followers on Instagram apart from her own Travel Blog Website which is called "Travel See Write". Having worked with great brands including Atlantis dubai, Oberoi Hotels, Expedia among a lot others she is a perfect inspiration for budding solo female travelers. Checkout her website "Travel See Write"