So you've decided you've had enough of winter. The relentless snow and the brutal cold. Fortunately, you can work from anywhere, so you've rented a small home on a beach in a much warmer, cheaper to live, country. You plan to stay at least a month, or however long winter lasts at home.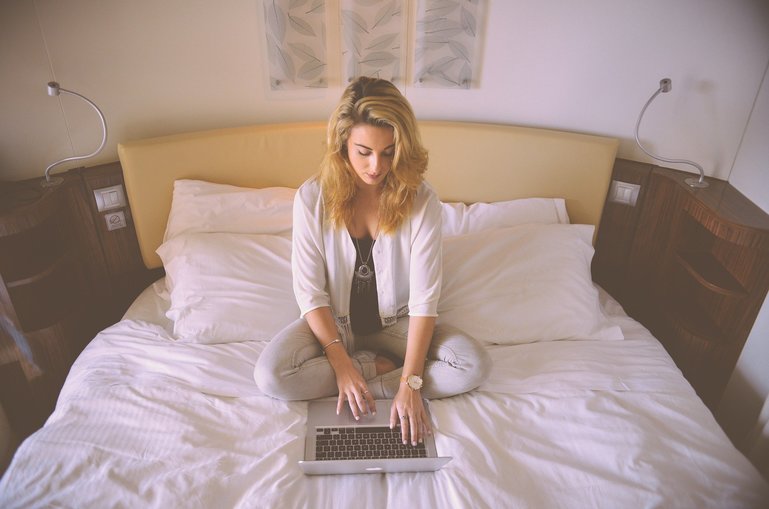 While there, you plan to soak up some heat and binge watch Netflix. Except you checked the Netflix site, and you're glad you read past the heading saying you can watch it while you travel. You see things like "Your choices for streaming (including audio/subtitle options) will vary from country to country." And, "My List may not be available."
Um, what?
After some quick checking, you find out that none of your shows is available in your destination country. What are you going to do?
Have no fear. There is a way to circumvent these restrictions and watch the Netflix you're used to watching anywhere you go.
First of all, let's deal with why shows are blocked in other countries. It isn't because Netflix has some nefarious plan or is just plain mean. All shows have copyright and distribution rights against them. Netflix may have the rights to show your show in the US, but not everywhere else. And naturally, not where you're heading.
To get around this, you need to trick Netflix into thinking you're still in the US. Read on, and I'll explain how.
Use a VPN to Watch your Favorite Shows While Traveling
So what's a VPN? VPN stands for Virtual Private Network. This network is comprised of hundreds of servers around the world that A) encrypt your traffic and keep you anonymous while online and B) allow you switch a setting that will make it seem as if you're somewhere else in the world. In your case, since you're traveling out of the US, and Netflix has a region block against other countries, you will set your VPN to route you through servers in the US.
Those are the basic features of a VPN, but many Networks offer a greater array of features. Since you might decide you like the thought of protecting your privacy at any time—and you should—don't focus solely on the aspect of being able to watch Netflix where ever you are. Do some research and check out the reviews.
For the sake of fairness, I should also mention that it is possible to set up your own free VPN. Well, it's free to do it on a Windows machine but to do the same on a Mac, you need to spend around $20 on a piece of software before you can set it up. And depending on your technical abilities, it might not be worth the headache.
Once you've made your choice of a Netflix VPN service, it's time to set it up. And it's pretty easy, not like the free DIY methods mentioned above.
Setup is a fairly simple process.
Install and turn on your new VPN.
Navigate to the settings and choose the library of your home country.
Go to Netflix, either via the app on your device or their website
Watch your shows!
Yes, it really is that easy.
But what if you're greeted with errors, or you just can't get it to work? Are there any other options? There are.
Smart DNS Proxy
Another good option is to use Smart DNS Proxy to access Netflix when out of the country. It's not free, but it's also not much more than the above mentioned $20 fee Apple will charge you, if you sign up for one of their longer plans.
Once you've either signed up for a plan or are just trying the free trial, and you're logged in, you'll find instructions on how to set up for whatever operating system you use.
From there:
Find the network settings on your computer. On a Windows machine, you access this via >Control Panel >Network & Internet >Network & Sharing >Change Adapter settings.
Select your connection, then enter 2 DNS servers that are close to you.
Go to your MyAccount page in Smart DNS Proxy and activate your IP address on their proxy servers.
Restart your computer or device and launch Netflix.
It is worth pointing out that Netflix is cracking down on VPNs and proxy servers. Because of that, it is getting harder and harder to find a service that still works. Things that worked at the time of this writing may not work indefinitely. So while you're soaking up the sun in another country this winter, and able to watch your shows while you do it, be aware that you might not be able to replicate what you did next winter.