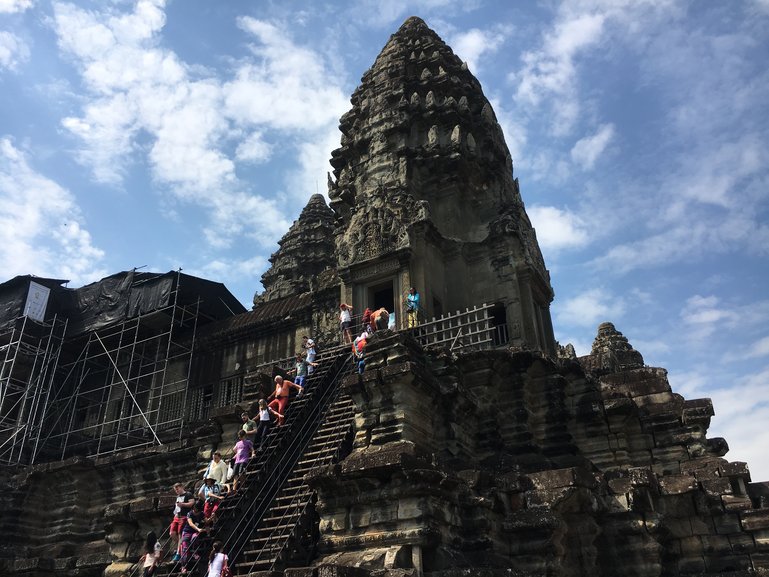 Angkor Wat
Located in Cambodia, the world famous Angkor Wat entices lovers for excursion around the world. The staircase leading to the entrance of the temple of Angkor Wat is the only way to fully enjoy the beauty of the architectural complex of the Angkor Wat. The stone steps were made very narrow and steep to remind people that heaven is so hard to reach. There have been casualties before on these steps. Metal stairs were placed with railings on the other side of the courtyard. Despite the steep and narrow staircase, people are hustling up for the heaven.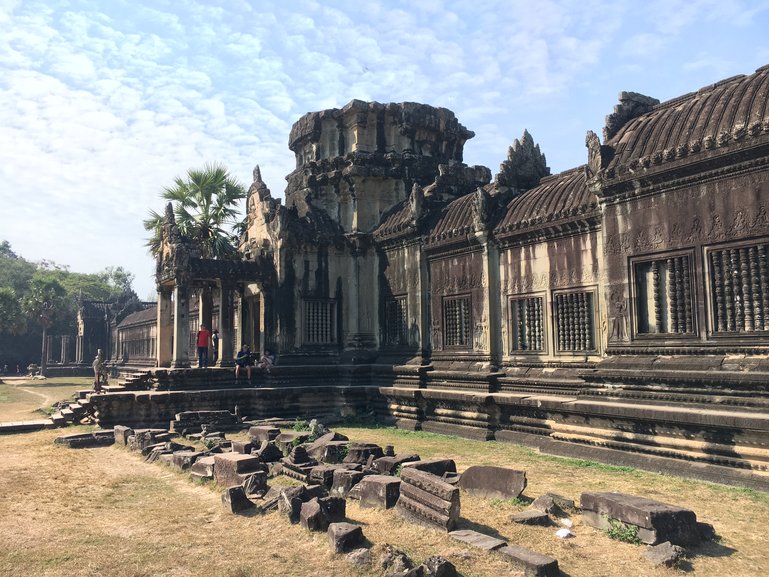 Entrance of Angkor Wat
Access
---
It is preferable to hire a tuk-tuk driver. You can ask your hotel reception and they can recommend a trustworthy driver for you. You need to talk to him and negotiate the price. The driver will pick you up at the hotel, and he will stay with you until around 6 pm when the park closes. If you find a nice and helpful driver, stick with him during your whole trip. It´s not easy to bargain with Cambodian tuk-tuk and taxi drivers. It can be really tiring.
When to Visit
---
Peak tourist season in Angkor is December and January, when the weather is better and rainfall is less likely. It will get hotter and hotter in spring and typically peak in April before the May/June monsoon season. You are not recommended to travel during the monsoon. The post-monsoon rainy season continues until October. The road in Angkor Wat can be very messy in rainy days.