Hello everybody!
When you are going to plan your holidays in Thailand, sooner or later you will think about the money, about the money you need to pay in Thailand...
General information about the Thai currency Baht and tips for travel planning.
Coins & Bank Notes
---
The common coins have the following values: 1 Baht, 2 Baht, 5 Baht and 10 Baht. In addition, there are two Satang coins (value 25 or Satang - 100 Satang correspond to 1 Baht). The Satang coins are only slightly in circulation, as a tourist you will hardly have anything to do with it, usually you get the smallest coins of 1 Baht, for example, at the ticket machine when get the change money. The following bank notes are in circulation: 20 Baht, 50 Baht, 100 Baht, 500 Baht and 1,000 Baht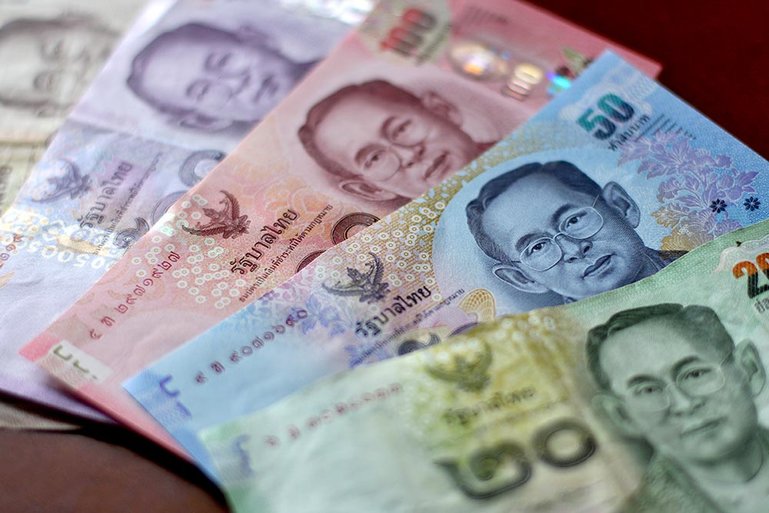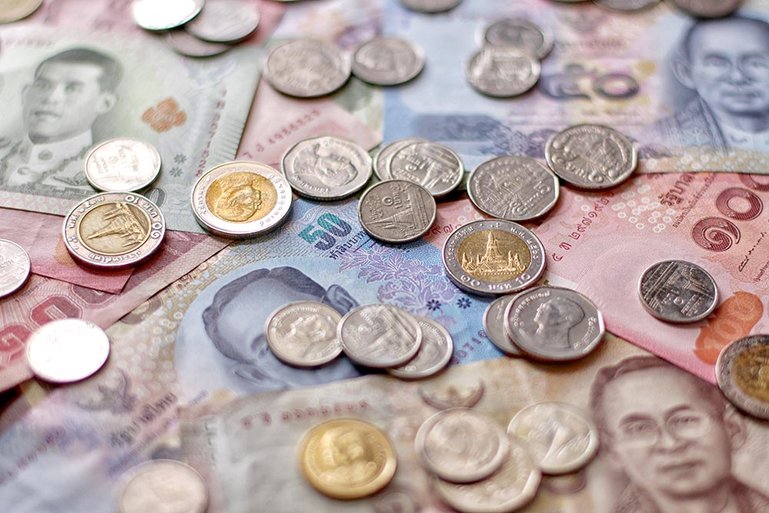 Ways of Money Exchange
---
Basically, there are different ways to exchange your own money into Baht. If you think about exchanging your money before traveling to the local bank, you should be aware that you are giving away money. The fees you pay here you should rather save and change the money on the spot. Which options are available?
Cash, credit card, debit card or traveler's check. Let's start with the checks. A relatively safe means of payment, but is barely used. Since you have to buy traveler's checks in advance, cash in on the spot in a bank, must confirm with a second signature, it is a relatively safe means of payment, but also impractical, if it should be quick & easy.
Credit card and debit card. This is certainly a convenient way to get the money at an ATM machine. You only ever get the amount you need right now. However, the joy of various fees is clouded. If you use a Maestro debit card, some banks usually charge a rather hefty fee for it. It is best to check BEFORE the trip whether or which fees your bank charges per payment abroad. To the fees of the house bank then usually service fees of the Thai bank are added. Many banks charge no fees worldwide for withdrawing cash from credit cards abroad, but payments may be charged by credit card. Again, it is with the house bank before the trip to inform.
Last but not least, the exchange of cash. There are many licensed money changers in Bangkok, starting at the airport and continuing throughout Bangkok. You can find the Money Exchange stores at almost every BTS station, in banks, on markets, on the streets, basically (almost) everywhere. Of course, it will be well thought-out to carry all your cash around safely, that's more of a risky option. It makes most sense to leave most of the cash in the hotel room (if you have a safe) and take the bare essentials with you. If you exchange money, the passport is required for identification.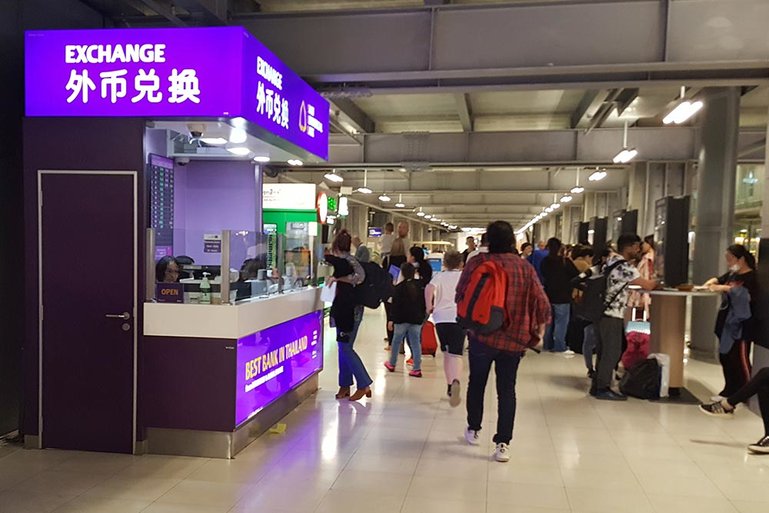 Where shall I exchange my Money?
---
This is a good question. There are different opinions about, When you arrive in Bangkok, usually at the Airport, you will find the first possibilities to exchange your Money. There is a hint in the social medias, you could get the best rate for Money Exchange at the Airport Suvarnabhumi in the underground floor.
My Tip: have a look on the Exchange Rate, if the Money Exchange Office take a fee. Maybe you just exchange a little money at the Airport, just enough for get from the Airport to your accommodation and have some Money for some food, to drink, dinner - things you need at the first day. Check out the nearest Money Exchange Office to your room and compare the Exchange Rate and fee there. Even there, or on the way on your Tours, you will find a lot of further possibilities to exchange your Money. And if the Money Exchange Office at the Airport had some better rates, you could go back there, no big thing.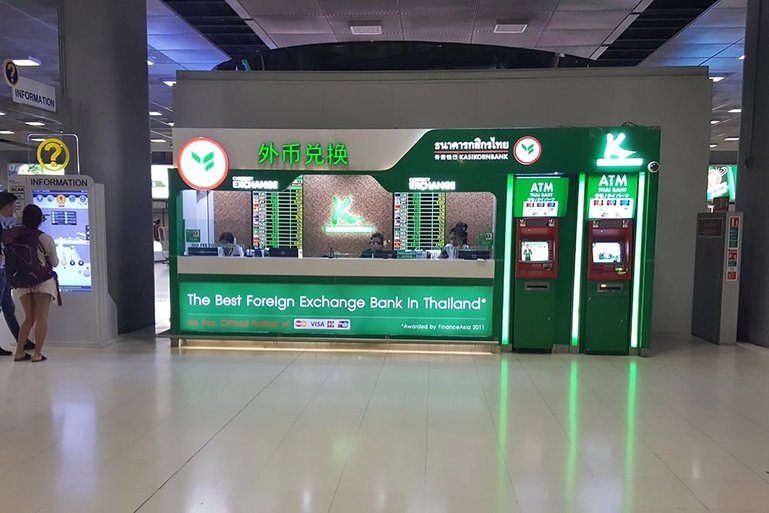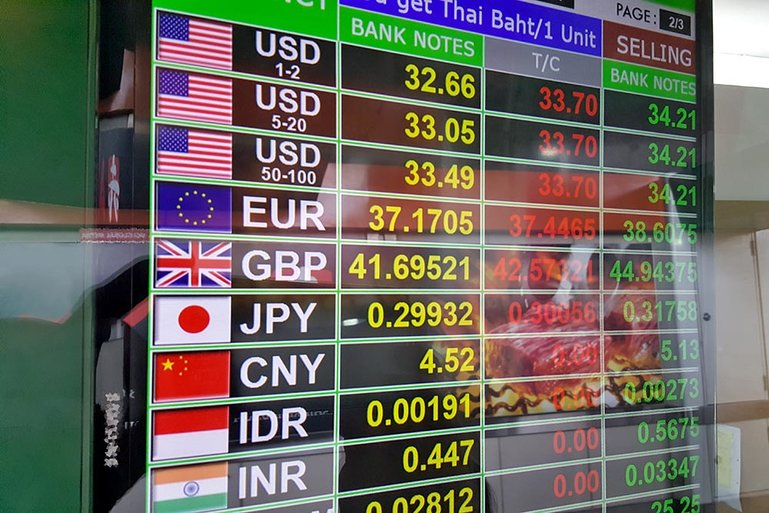 Where else Where can I exchange my Money? On the Chatuchak Weekend Market
---
The Chatuchak Weekend Market is famous place in Bangkok and very attractiv for tourists to go shopping. On the Chatuchak Weekend Market you can find all kind of stuff you can imagine: nice gifts, souvenirs, delicious food, thousands of little shops with clothes, toys, decoration and so many things more. For sure, its impossible to walk on the complete market on one day, too many things to see and to buy are on the market. Even on the Chatuchak Weekend Market you can exchange Money. There are several points with Money Exchanges Offices.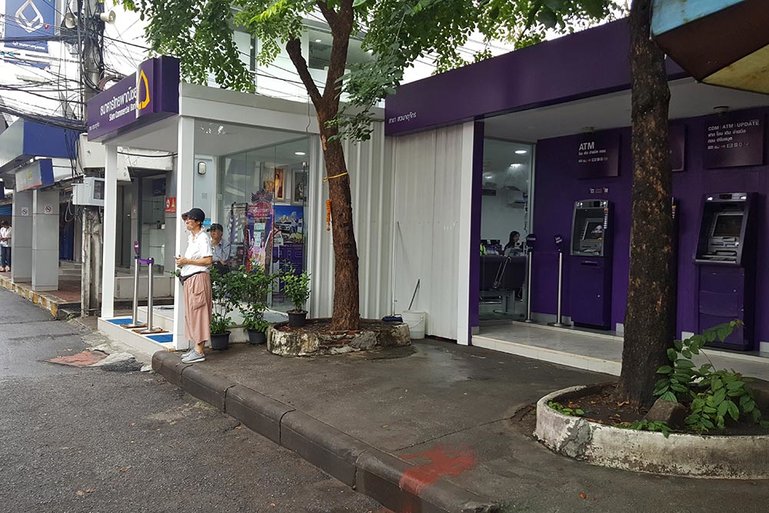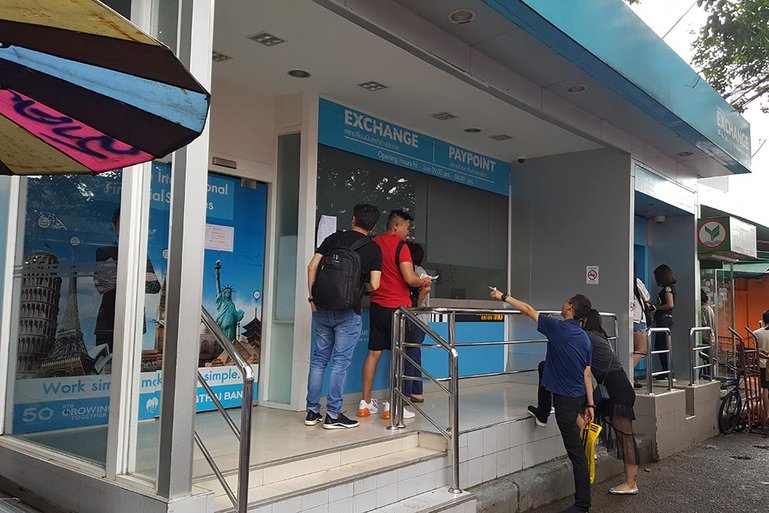 Where else Where can I exchange my Money? On BTS Stations
---
On some BTS Stations you also find Money Exchanges Offices, or at least there could be an ATM machine to get some Money.
Photo: On the photo you can see two Money Exchanges Offices at the BTS Station Phaya Thai, exactly it is the walking passage from the BTS Station Phaya Thai to the Airport Railink.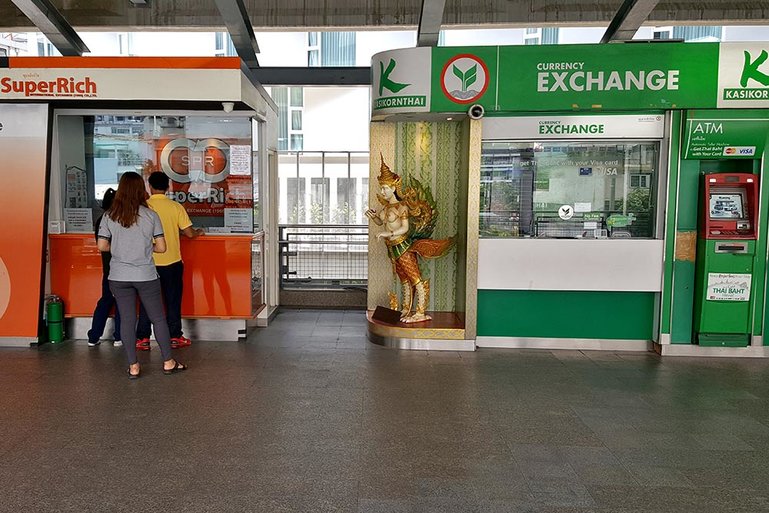 Where else Where can I exchange my Money? On the Road
---
You will find many Money Exchanges Offices along the Sukhumvit road. Sooner or later you will follow this road, in order to go shopping, or just as simple as the next Money Exchanges Offices is near to your condo!
Tip: Watch out for the next Money Exchanges Offices near to your accommodation. You can exchange some Money and take back to your room, so you dont need to carry all the Money with you.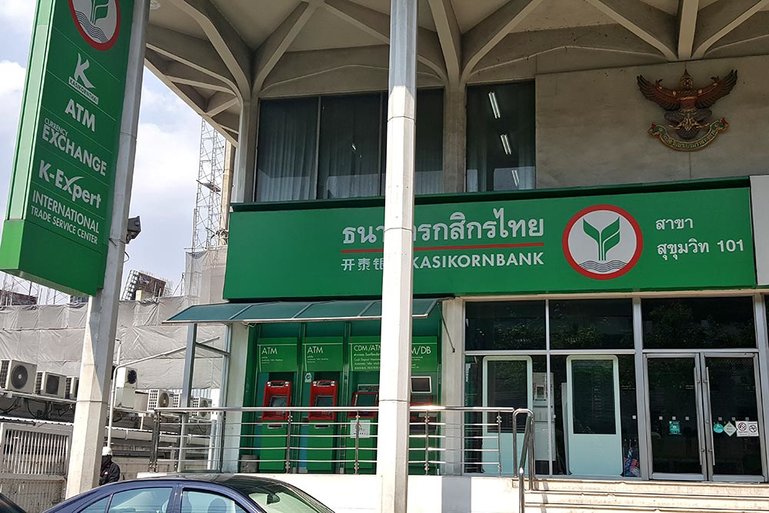 There are endless possibilities!
---
When you are outside and Money Exchange Offices and Banks are closed, you will find a way to exchange your money. For example you can exchange your money at some shops at Chinatown, at some bars at Soi Cowboy. But you must do this at your own risk, if this is no "official" Money Exchange shop and some friendly Thai offers to help you.
Thank you for reading my blog, enjoy your next travel to Bangkok!