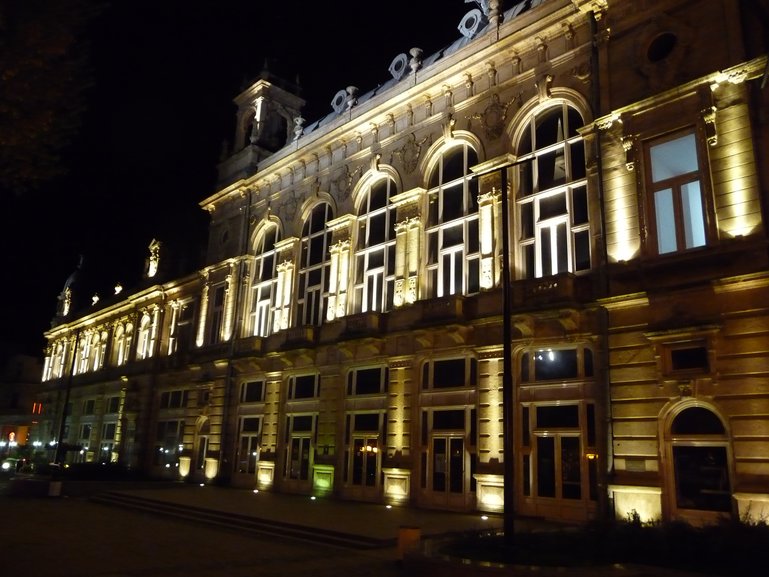 We took an AMAwaterways Danube River cruise from Budapest to Bucharest. We spent a full day docked at Ruse but spent the day in Bucharest, about 45 minutes away by bus (coach). In my pre-trip research, I found a few attractions in Ruse to visit while the ship was in Ruse for a day and the following night. But the trip to Bucharest was so long that we got back to the ship just in time to go to diner, so, after diner, I set out as night fell to explore Ruse.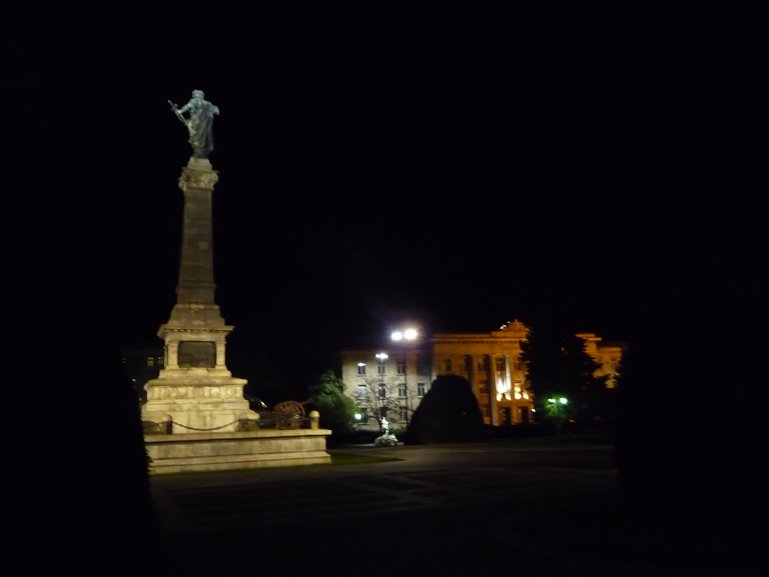 I'm a big fan of exploring EU streets after dark, especially if I have had a chance to also see them in daylight for day and night are two different experiences, and well worth doing. Streets at night in the EU are very dark and brooding, compared to the more brightly light USA, with it's much less costly electricity, and the shadows spin strange sights. Twas on a night time walk on a deserted, dark, and gloomy EU street that I met Soviet Premier Gorbachev and his two burly body guards.
Attention Americans visiting the EU
---
EU street system in most towns and cites are baffling, doubly so after dark.
Attention Everybody
---
Its a very good idea when venturing out after dark in a strange place to carefully keep track of your route, or have a really good GPS. Somewhere, I had acquired a street map of Ruse, perhaps at the ship's concierge desk. The map revealed that if I got on a certain street which was nearby and within sight of the ship, it would take me straight, such as straight goes in the EU, to the Town Square, which was my objective.
It was dusk when I set out, and dark when I reached the town square. I carefully made note of the location of the street that I had just climbed to get to the square so I could find my way back to the ship- go to this corner, turn left. Walk this street until reaching the river. Then I wandered about the obviously attractive, even in the dark, Square, looking at the architecture and taking in local Bulgarian night life.
Returning to the key corner of the square that marked the street back to the ship, I started for home. While the square at night was dark and gloomy, it was a blaze of light compared to the street. Several times I was worried I was lost, by rationality told me 'keep following the street. You know its how you got here', and so it was.
The Bottom Line
---
It was fun and it was interesting, and were I ever again in that position, I would do it again.