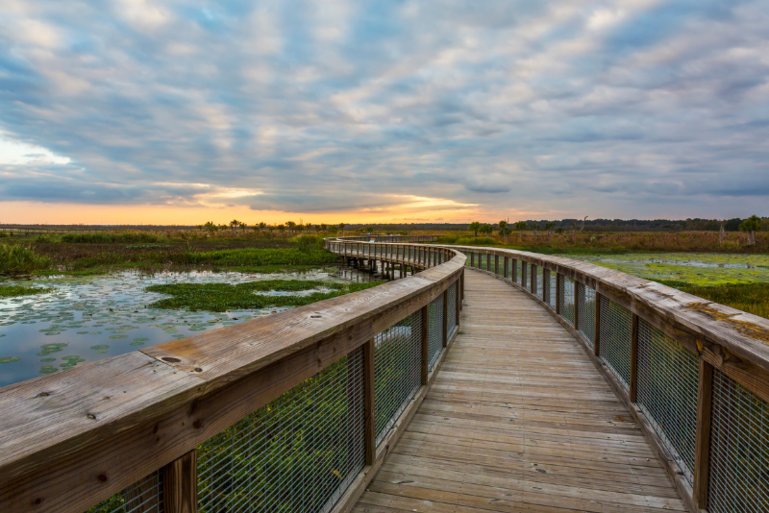 Birding Trail in Florida
Like people, birds head south for the winter to enjoy the sun, the beach, and the great outdoors. The Great Florida Birding and Wildlife Trail, which stretches more than Two thousand miles across the state and has over 600 habitats, is a natural way to get around and gives you the opportunity to see countless birds. Let's take a look at these five places to see some of Florida's best birding.
Moore Haven's Fisheating Creek
---
Bald cypress swamps and hardwood hammocks run for 40 miles along Lake Okeechobee's only free-flowing tributary. They are home to Florida black bears, panthers, and a wide range of birds, such as the big whooping and sandhill cranes and the sleek swallow-tailed kites. Ibises, herons, egrets, hawks, ospreys, owls, and bald eagles enjoy a version of Florida where time stops and it's okay to slow down.
Titusville: home to the National Wildlife Refuge
---
Merritt Island National Wildlife Refuge is a beautiful 140,000-acre area with a lot of different habitats. This makes it a favorite place for 330 known bird species, such as ospreys, bald eagles, anhingas, terns, herons, egrets, ibises, and roseate spoonbills. Keep an eye out for the endangered Florida scrub jay and piping plover. You might see them.
Sanibel Wildlife Refuge
---
At the J.N. "Ding" Darling National Wildlife Refuge, herons, egrets, ibises, storks, spoonbills, ducks, sparrows, blackbirds, warblers, and shorebirds live in mangrove swamps, mudflats, rivers, lakes, and hardwood forests. For better views of birds, take a tram tour along Wildlife Drive or canoe or kayak into mangrove wilderness areas. Take a sunset cruise on Tarpon Bay for a nice treat.
Blackwater River State Park in Holt
---
If you look around, you might see a river otter, a white-tailed deer, or a cool bird while you're paddling on the river in Blackwater State Park or walking along the Chain of Lakes Nature Trail. Yellow-billed cuckoos, hairy woodpeckers, great blue herons, wild turkeys, and red-shouldered hawks have all been seen recently.
Tomoka State Park in Ormond Beach
---
The Tomoka Marsh Aquatic Preserve is a great place to see birds in Florida. It is home to more than 160 species, such as wood storks, wading birds, gulls, loons, and bald eagles. Plus, Bulow Creek State Park, which is also on the Great Florida Birding and Wildlife Trail, is close by.