When you go travelling in Australia there are so many activities throughout the country. So to make the most of you're trip, you would want to do as many as possible. However, it's not always affordable and it can end up costing you a small fortune! That's where activities packages come in, all the activities you need for a discounted price.
Booking Through The Travel Agents
Firstly, the travel agents know the best trips and tours throughout the country, it's their job to know. So ask them what they would recommend and to put together a deal for you. Double check online to see what the price would be if you booked it individually through each company though just to be sure you're getting the best deal. Don't stop there and dive head first in to the first deal you get offered, most companies will start with quite a high price so go to another company with the package you were offered as most of them have a price beat guarantee! Go back and forward between several companies until you find out who offers the most lucrative deal. After all, you want to save your money and travel agents want to make a sale. For instance, I just booked my activities package for the Australia East Coast and originally a travel agent offered me an activity package for $2000 and it really didn't have that much to it. Fast forward a week or two and I had took this package to numerous different companies and they all intended on beating it. My final price was $1377 - over $600 of a difference! Not to mention there was double the amount of activities included! What I'm trying to say is; go to every travel agent until you get a deal that is tailored to your needs and budget.
The Activity Package That I Got
This is an example of what you can get. The activity package that I got was incredible. For $1377, I would definitely say it was worth the money! This is what was included in the deal;
* Great Barrier Reef Day Tour with 1 Introductory Dive
* Daintree Rainforest & Cape Tribulation Day Tour
* Magnetic Island Return Ferry
* 2 Days 1 Night Whitsundays Tour
* Scooteroo & Surf Lesson At 1770
* 2 Days 1 Night Fraser Island Tour
* Kayaking At Noosa Everglades
* Australia Zoo Tickets
* Dolphin Kayaking At Byron Bay
I would never have known about some of these activities if it wasn't for the travel agents! I definitely wouldn't have known about the 'Scooteroo' or 'Kayaking at Noosa Everglades'. Scooteroo is ultimately learning to ride a chopper motorbike for a few hours and kayaking at Noosa Everglades is pretty self explanatory. There are other activities that I plan on doing as well, such as a skydive over the Great Barrier Reef and a trip to Atherton Tablelands but I decided to book them separately.
If you have ever travelled in Australia, where did you book your tours? Have you got any recommendations on what to do for myself and other readers? Let us know in the comment section below!
Thanks for reading,
Alan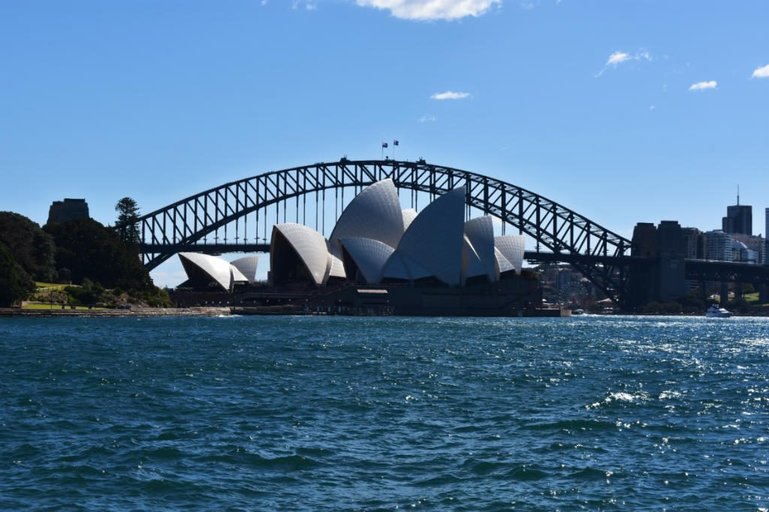 Sydney Opera House, Australia