2 Days Nyungwe Forest National Park tours the park situated in the south west of Rwanda. The Park is commonly known for chimpanzee tracking, Isumo Waterfalls and the canopy walk activities. While in the park, you have many chances to see different animals like monkeys, baboons and many plant species.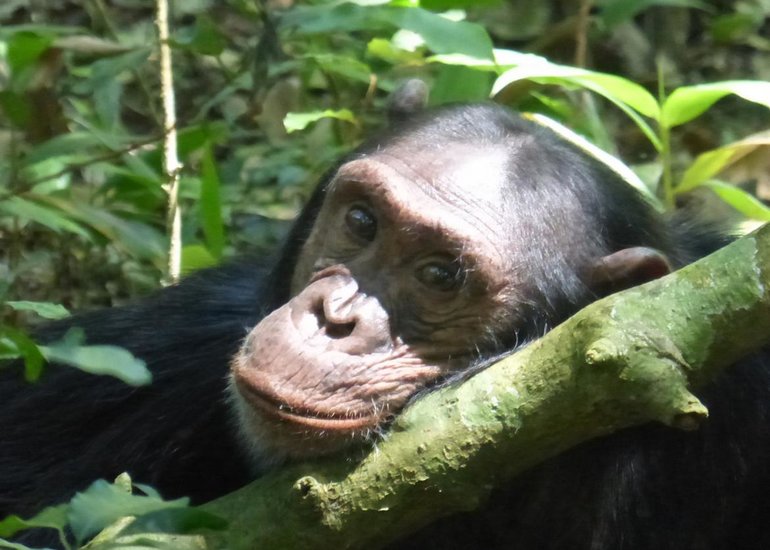 Chimpamzees
Day 1: Transfer to Nyungwe Forest National Park
---
Depart from Kigali at 6:20 am and head to the Park. On the way, you will visit Kamegeli Rock, Nyanza King Palace and you will have your lunch in Huye and depart to the park. You will do the evening Canopy walk activity starting at 15:00 PM.
Day 2: Chimpanzee trekking, Napoleon Island and depart to Kigali
---
Wake up early for breakfast of 4:20 am and head to the park office for briefing at 4:50. Depart for chimpanzee trek in Nyungwe. Return for lunch and depart to Karongi for Napoleon & Amahoro Islands and boating experience. After visiting Napoleon Island, you will depart to Kigali.
This Package requires a minimum of 3 people at $498 each staying in a budget accommodation and using private car. Solo Travelers and other groups are assisted to customize the package separately.