These 3 days safari to Nyungwe Forest National Park will start and end in Kigali. You'll get the opportunity to visit the most popular and the core wildlife attraction in Nyungwe Forest National Park, Chimpanzees. Located in southwestern Rwanda, this park is among the diverse ecosystems in the country and has many other primates' species.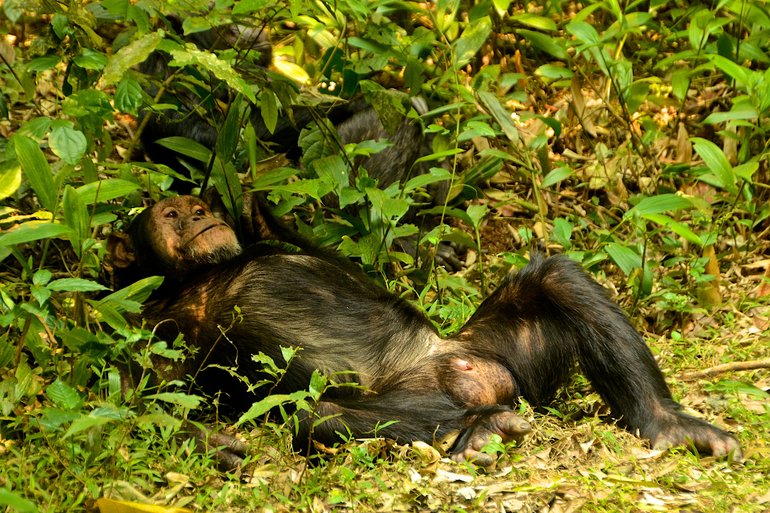 Day 1: Transfer to Nyungwe Forest National Park and Canopy walk
---
After early morning breakfast at your hotel, it is time to head South towards Nyungwe Forest National Park. We'll have a stopover in Butare to visit the Ethnographic Museum, formerly called the 'National Museum of Rwanda'. It was built with help of the Belgian government and first opened in 1989. It is known to be a good source of information on the cultural history of the country and the region.
After the visit, have lunch in Butare before proceeding to Nyungwe Forest National Park. At 3:00 pm we go for canopy adventure guided walk. Overnight at your hotel.
Day 2: Chimpanzees trekking and Kivu lake experience
---
After breakfast at your hotel, it is time to meet our closest relatives, the chimpanzees. The humans and the chimpanzees share 98% of their DNA, making them more exciting to be observed, most especially when they display what we call human behavior. Chimpanzee trekking in Nyungwe forest starts early morning. The tourists spend only 1 hour with the chimpanzees in Nyungwe forest, and get to observe them so closely going through their own lives and see the human like features and behavior that makes them our closest relatives. It's such a hair rising moment like no other and so memorable.
After trekking, drive to Kibuye, check in at your hotel, have lunch. After lunch, enjoy a boat trip on Kivu lake to nearby islands such as Napoleon Island with its colony of fruit bats and Amahoro Island, etc. Diner and overnight in Kibuye.
Day 3: Departure
---
Morning breakfast and leisure at the Hotel enjoying the beauty of Kivu Lake. Lunch at the hotel and check out. Drive back to Kigali and transfer to Kigali International Airport (KGL) for departure.
Accommodations
---
Nyungwe Top View Hill Hotel
Nyungwe Top View Hill Hotel is located just five minutes' drive off a main road, on top of a steep hill with views across numerous tea plantations; it has easily the most beautiful views in the Nyungwe Forest area. With its proximity to the headquarters of Nyungwe Forest National Park, it is a good base for trekking to see the chimpanzees and exploring the forest.
http://www.nyungwehotel.com/
Bethanie Guest House
Bethanie Guest House is situated in a quiet serene secluded part of Kibuye. Bethanie Guest house' location on the peaceful shore of Lake Kivu make it an ideal retreat option, away from the hustle and bustle of city life.
Accommodation at Bethanie Guest House is extremely good value for money in a perfect hideaway spot. All the rooms are lake-facing with panoramic views of the hills across picturesque Lake Kivu. It is certainly a place visitors will wish to return to for its charm, beauty and hospitality.
http://www.bethanyinvestmentgroup.com/