Take part in this unforgettable one-day tour of these two Bulgarian treasures. Explore the unique Roman heritage and visit one of the most remarkable and historic related places in the country. Travel through the beautiful Bulgarian countryside.
The tour starts from your accommodation in Sofia. After 90 minutes drive you will reach Plovdiv. Plovdiv is considered to be one of the oldest settlements of Europe, with more than 7,000 years of history. It is situated on the crossroads between the West and the East, amid the fertile plain of Thrace, where history and modernity go hand in hand. On a guided tour, explore the modern city and admire the impressive remains of the Ancient Roman Empire, including the Roman Stadium, Roman Forum and Amphitheater.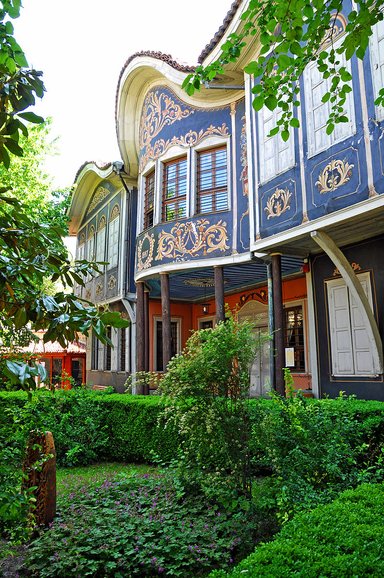 Plovdiv Architecture
Afterwards, proceed to Koprivshtitsa for a lunch break and walking tour.
Koprivshtitsa is a small settlement, with typical Bulgarian architecture from 19th century, situated in a picturesque valley among the mountains in the central part of Bulgaria. It is a town with a special spirit, now turned into a museum, where you can feel the unique atmosphere of the Revival Period in Bulgaria. Beautiful 19th century houses, home to some of the most important Bulgarians like writers Dimcho Debelyanov and Luben Karavelov, the rebels for freedom, as well as Georgi Benkovski and Todor Kableshkov. Outstanding ethnographic treasures can be seen together with significant historical monuments: specific architecture, original furniture, old weapons, national costumes, traditional hand-crafts, precious jewelry. Enjoy the beautiful Bulgarian countryside on the way back to Sofia