Sightseeing of the famous Monkey Island and Alligator Head, also viewing of sea turtles.
This is a round-trip boat tour around San San Bay in which you will see Alligator Head and Monkey Island then over to the Blue Lagoon. The duration of the trip is 30 minutes. Afterwards, you may choose to stop at Monkey Island for any amount of time you want and then return back to the starting point.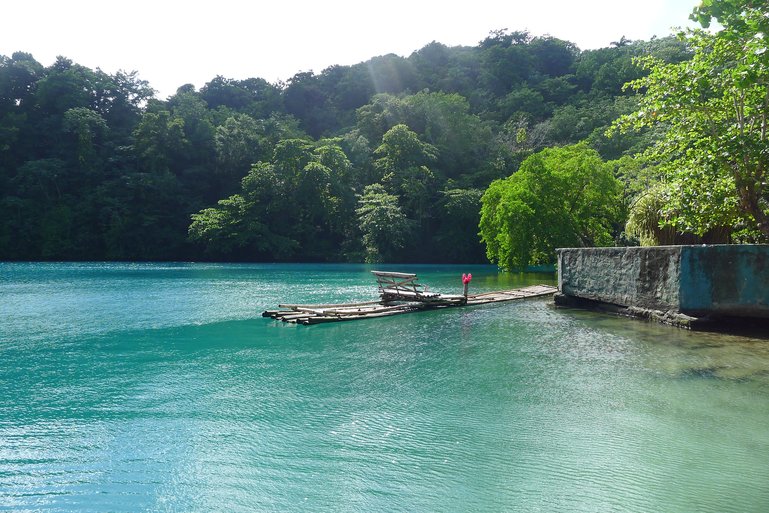 Blue Lagoon (picture by keatssycamore, CC BY-SA 2.0)
• On Tropical Lagoon's Beach there is a bar and grill. Food is done by cook to order. In the meantime, you can buy a drink and relax in the shallow part of the water.
• Persons under 12 years old will pay half the tour price.
• Persons over 12 years old will pay in full.
• 30 minutes sightseeing and 30 minutes on Monkey Island or Tropical Lagoon`s Beach.