The tour starts from your hotel in the morning and after 2 hours drive you will reach the remarkable medieval Asen's Fortress, in the Bulgarian Rhodope Mountains. The fortress has been there since the times of the Thracians and was rebuild several times during the ages.
After that you will visit the famous Bachkovo Monastery. It was founded in the year 1083 and it's one of the most important orthodox monuments in Bulgaria, an significant monument of Christian architecture and one of the largest and oldest Eastern Orthodox monasteries in Europe. You will visit the marketplace, situated in front of the monastery, where you will be able to try the traditional food and spices of Bulgaria.
The tour will continues to Plovdiv – the second biggest town in Bulgaria.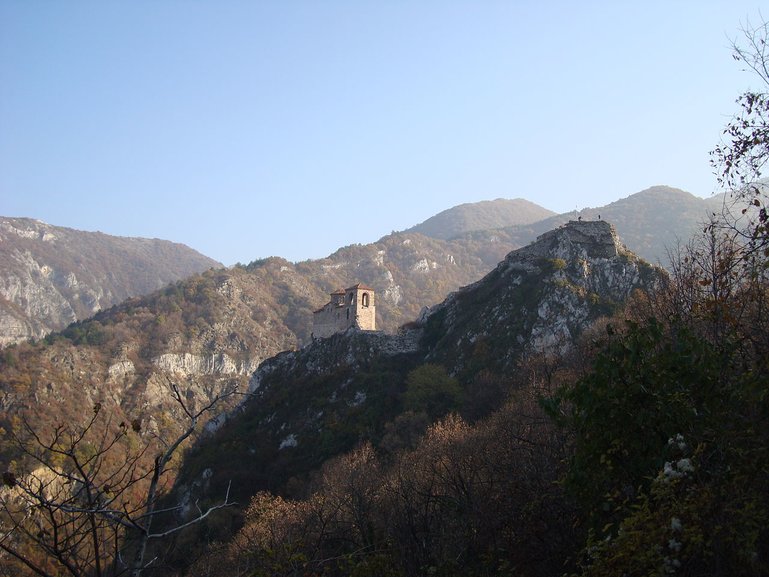 Asenova Fortress
The city tour of Plovdiv starts with round trip of the town, passing through the world famous Plovdiv fair, Maritsa River. After that the tour continues on foot. Your guide will show you the fabulous remains of the Ancient Roman Empire – the Roman Stadium, Roman Forum and the Amphitheatre. Walking along the main street, you will feel the specific, charming mood of the town and see the typical architecture from the beginning of IXX century, combined with modern shops and cafes. You will visit the Old Town of Plovdiv,
with it's houses from the National Revival period (18-19th century). Old Plovdiv is an imposing open-air museum, situated on the three hills of the ancient Trimontium. You will have time for lunch and will go back to Sofia.