Indulge yourself in the vibrant Singapore hawker center cuisines in our ethnic neighborhood quarters. Singapore Foodsters conducts small group food tasting tours that expose you to an in-depth culinary culture of Singapore street food at our hawker centers. You'll also get to travel like a local to complete your Singapore experience.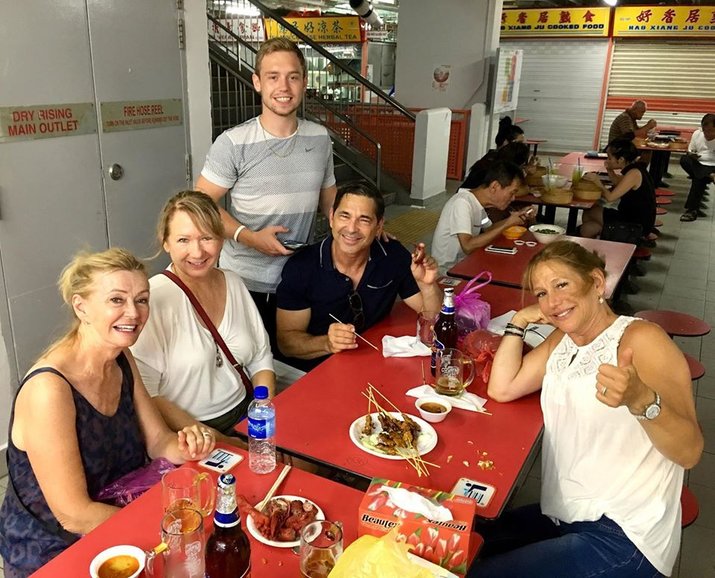 Singapore Hawker Centre Street Food Sampling Guests at Chinatown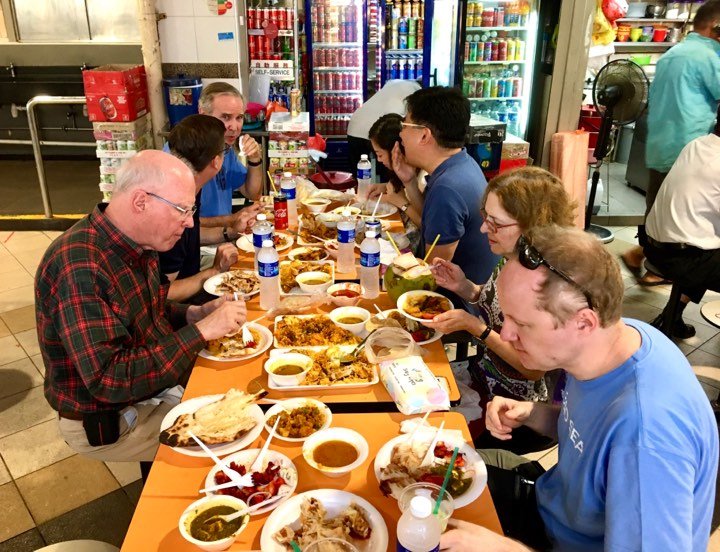 Singapore Hawker Centre Street Food Guests at Little India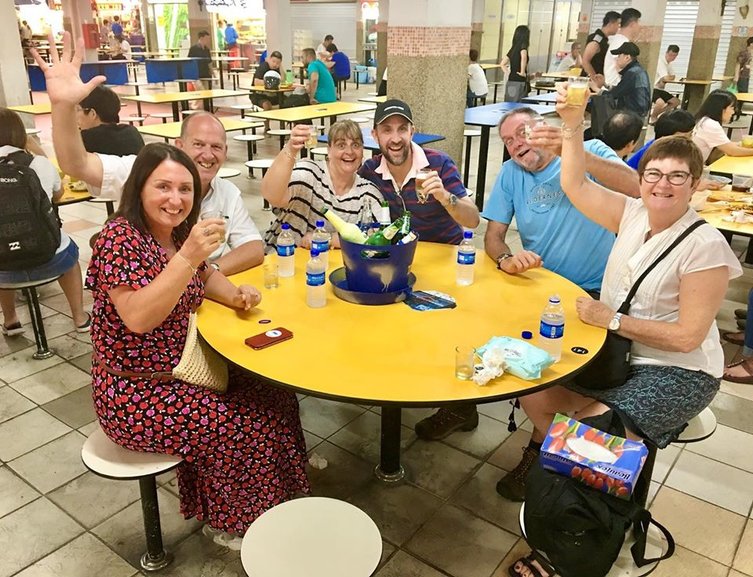 Singapore Hawker Centre Street Food Tour Tasting Guests in Chinatown
When you join us on this street food tour, not only will we introduce you to a wide range of street food unique to Singapore, you will also be immersed in the hawker centre environment and get to experience the lives of the local people. The hawker centres house traditional push-cart food peddlers that used to operate along the numerous streets all around Singapore during our colonial past. Today, they are a big part of local living where people would go to have their meals, socialise or people-watch. You will get to sample a wide variety of Singapore street food favourites from deserving stalls mostly known to the locals. They include Chinese, Indian and Malay cuisines, all of which reflect the multi-cultural and multi-racial society of the country. At the same time, you will also get to further experience local living by taking public transport like the MRT/Bus to visit the neighbourhoods. Return transfers are included to provide you that hassle free experience.