Veliko Tarnovo, the picturesque capital of the medieval Bulgarian empire, is situated on the northern slopes of the Balkan mountain range in the central part of the country, at 220 kilometers from Sofia. The city had its golden age between XII and XV century, when it was the center of orthodox Christianity and the powerful Bulgarian empire. The old city is situated on the three hills, Tsarevets, Trapezitsa and Sveta Gora, raising among the meanders of the Yantra River. Here are the imposing palace of the Bulgarian Emperors and the Patriarchal Cathedral, as well as a number of administrative and residential edifices, all surrounded by thick medieval walls. During the visit of the old town you will be able to see the Baldwin's Tower, The Patriarchal Cathedral of the Holy Ascension of God, The rock of executions and much more.
Just five kilometers from here is situated one more site: Arbanasi is known for its rich history and large number of historical monuments, such as 17th and 18th century churches and examples of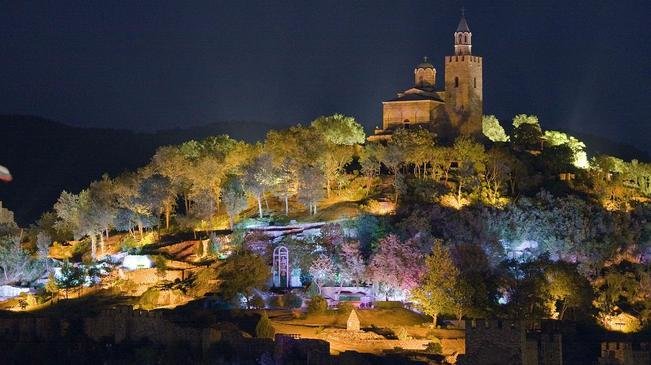 Tsarevets Fortress
Bulgarian National Revival architecture, which have turned the village into a popular tourist destination. With it's magnificent frescoes, the church of the Nativity of Christ is an amazing example of the icon painting from XVI century.
Thanks to this tour you will be able to visit some of the jewels of Bulgarian history, architecture and art