During our travels we have often enjoyed escaping the buzz of the city for a stroll in a park or garden. Somehow, being in nature always revives the spirits and energises us. Here, we have chosen just a few of our favourite gardens and green spaces of the world. From sprawling urban parks to a tiny cottage garden, the following are eleven places that have provided us with a little respite in a busy world.
1) The Garden of Dreams, Kathmandu, Nepal
---
This lovely oasis in the heart of Kathmandu is a perfect place to escape the traffic and pollution of the city. Located near the traveller's hub of Thamel, the clean and well-maintained gardens were restored between 2000 and 2007. Originally, created in 1920, the gardens had been abandoned and were in a state of neglect for many years. The neo-classical Garden of Dreams is home to pathways, pavilions, flowering plants and a large pond, not to mention the Kaiser Café which serves a range of tasty food and drinks.
2) Botanical Gardens, San Miguel de Allende, Mexico
---
We were amazed by these sprawling botanical gardens, which are located on the outskirts of the beautiful city of San Miguel de Allende. We never imagined that these botanical gardens would be quite so impressive. In fact, the area consists of 170 acres and is also a wildlife and bird sanctuary. Indeed, we spent a thoroughly enjoyable day exploring the desert trails. In addition to an abundance of native plants and cacti, there is a canyon, freshwater spring, waterfalls and ceremonial space. Furthermore , there's a cute gift shop and a cafe where you can sample cactus juice. For those who are craving nature, El Charco del Ingenio makes a perfect escape from the city.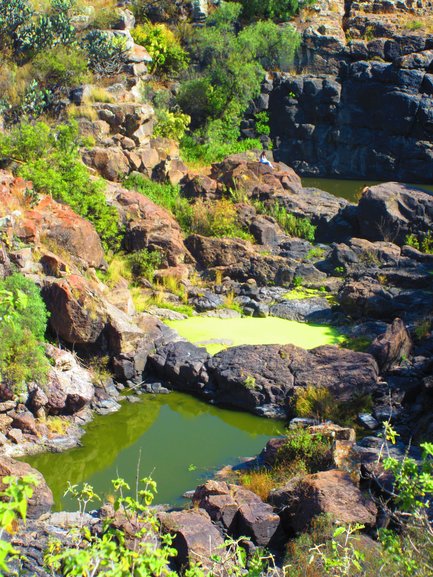 Botanical Gardens, San Miguel de Allende
3) Gardens of Heligan, Cornwall, England
---
Since the outbreak of World War One, the Lost Gardens of Heligan were, indeed, lost. It wasn't until around thirty years ago that the overgrown gardens were re-discovered. Europe's largest ever garden restoration kicked off and the gardens re-opened in 1990. The gardens consist of two hundred acres and are located near the bustling fishing village of Mevagissey in Cornwall. From Italian gardens to sub-tropical jungle, along with quirky sculptures and countryside pathways, there is plenty to explore.
4) Stanley Park, Vancouver, Canada
---
This 1000-acre public park in Vancouver is surrounded by the waters of Burrard Inlet and English Bay. Along with Golden Gate Park in San Francisco and Central Park in New York City, Stanley Park is one of the great urban green spaces of North America. One of the highlights is a visit to the nine impressive First Nations totem poles. Set amongst the lush vegetation, they are a striking sight indeed. There's an extensive network of cycling lanes throughout the park, along with gardens and beaches where it's possible to find a peaceful spot of your own. The views of the city across the water are spectacular.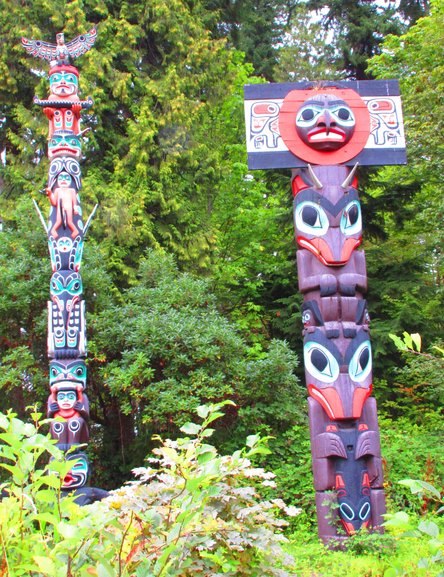 Totem Poles of Stanley Park
5) Nek Chand Gardens, Chandigarh, India
---
Nek Chand was a self-taught artist when he started to build sculptures from recycled material. He found broken crockery, glass, bottles and pipes in the demolition sites in the city of Chandigarh, which he used to create figures of both animals and people. Building illegally on government land, it wasn't until many years later that his fantasy rock garden was discovered. Luckily, it was saved from destruction and Chand was offered the assistance of fifty workers to help expand his kingdom. These days, The Nek Chand Rock Garden is an extraordinary place to visit and we were mesmerised by over 2000 statues, waterfalls and courtyards.
6) Golden Gate Park, San Francisco, USA
---
San Francisco's 1000-acre park is so much more than a recreation area. As well as an abundance of green spaces, the park also has a variety of attractions. These include the contemporary De Young Museum together with the Academy of Science. Also worth checking out are the Conservatory of Flowers, AIDS Memorial Grove and the peaceful Japanese Tea Gardens. The Golden Gate Park is even home to a paddock of bison, who were originally introduced back in 1890. In the summer months, Shakespeare in the Park takes place when the Bard's plays are performed in the park.
7) St. James Park, London, England
---
St. James's Park is one of our favourite picnic spots in central London. Situated adjacent to Buckingham Palace, it is one of a chain of royal parks which stretches across the capital. They include Green Park, along with Hyde Park and Kensington Gardens. The 57-acre park is home to 'Duck Island' and a wide variety of birds including pelicans and parrots as well as waterfowl. Furthermore, the flower beds are spectacular, especially during the summer months. The park provides a wonderful escape in the heart of the metropolis and the bounty of birdlife is an added bonus.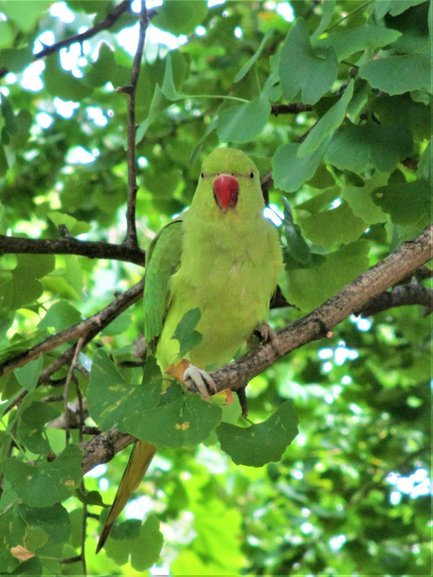 Parrot in St.James's Park, London
8) Royal Botanic Gardens, Sydney, Australia
---
These verdant gardens are located on Sydney Harbour and are an ideal area to escape from the hustle and bustle of downtown Sydney. The Royal Botanic Gardens are home to native birds together with flying foxes and possums which can often be spotted during the evenings. There are plenty of nooks and crannies to explore as well as a hothouse and an attractive succulent garden. Additionally, the views of the iconic harbour and opera house are spectacular.
9) The Highline, New York City, USA
---
Of course, we love Central Park, but this 1.45-mile-long urban green space in the heart of Manhattan is pretty impressive too. Situated on an elevated disused railway track. The Highline opened in 2009 and is lined with trees, plants and grass together with a variety of sculptures. There are impressive views of the surrounding buildings and streets below as well as a variety of colourful street art. Starting on West 34th Street, it runs between 10th and 12th Avenues all the way to the Meatpacking District and Whitney Museum of Art.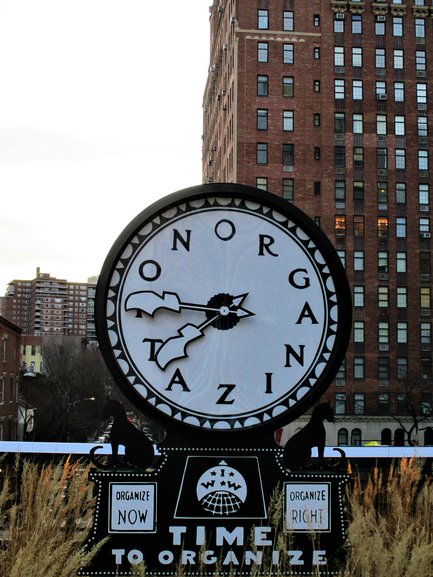 The Highline, NYC
10) Jardin Majorelle, Marrakech, Morocco
---
One of the highlights of our visit to exotic Marrakech was a visit to Jardin Majorelle. The house and gardens were created in the 1920's by French painter, Jacques Majorelle. A few years after he died, the property was taken over by fashion designer, Yves Saint Laurent, who restored it to its former glory. The house is a striking cobalt blue, almost an exact match of the Moroccan skies. Colourful plant pots of blue, yellow and orange are scattered throughout the garden and there's an abundance of cacti along with, bougainvillaea, bamboo and coconut trees. Marble pools and fountains are a main feature of the gardens and meandering pathways offer a wealth of perspectives.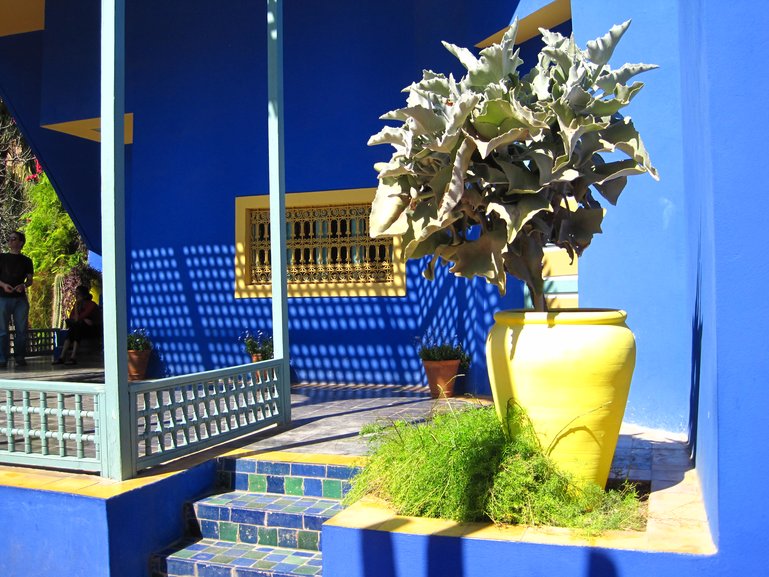 Jardin Majorelle, Marrakech
11) Charleston Garden, Firle, England
---
Our final choice of our favourite gardens and green spaces of the world is somewhere which is located just down the road from us, between Eastbourne and Brighton. Charleston Garden, tucked between the rolling hills of the South Downs is a quintessential artists garden with both English cottage and Mediterranean inspired touches. Charleston Farmhouse is associated with the bohemian Bloomsbury Set and was the home of artists Vanessa Bell and Duncan Grant. Virginia Woolf was a frequent visitor at the cottage. The beautiful garden is an atmospheric sanctuary, evocative of another era. In addition to sculptures created by Quentin Bell, the garden features mosaic paths, classical sculptures and tile-edged pools.