Only 15 minutes away from the Ruins of St. Paul by foot, Lou Lim Ieoc is a good little gateaway from Macau's casinos craziness.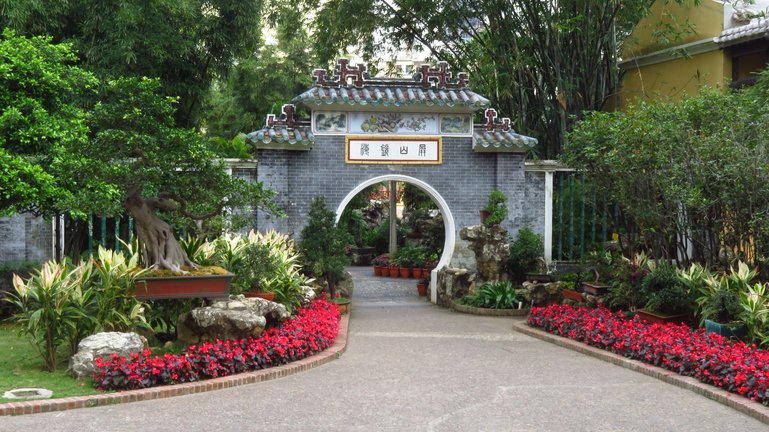 Park entrance gate
You'll see plenty of bonsai, a few ponds, small and large fishes, turtles, squirrels... As tempting as it may be, please respect the signs and do not feed the animals.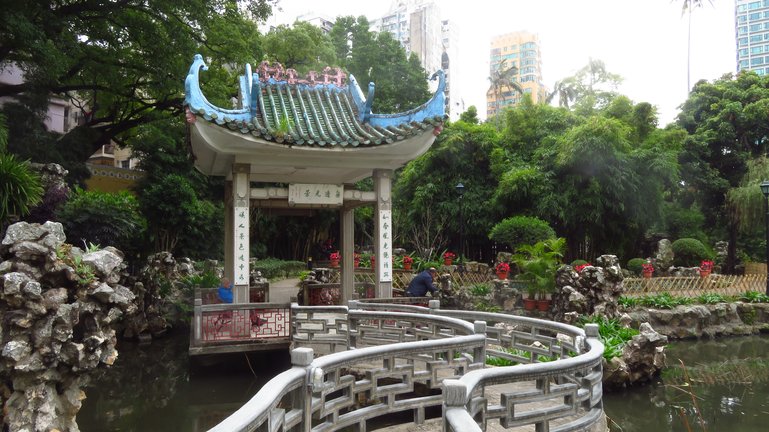 Path through a pond
It takes around 30 minutes to visit if you walk slowly and take the time to see everything.
Entrance is free.