Hi all!
Although, my trip to Noumea was quite short there was lots to see. My family and I thought the best way to explore the sights was to go on a 'hop on hop off' bus. The beauty of this was you could get off at a location which really caught your eye and take some good photos!
Anytime you know your travelling to a beautiful place, make sure you have a camera on you! Photos are a great way to create memories, show your loved ones your experiences and express the beauty of all the places in the world.
My favourite place in Noumea to photograph was all the unique buildings, especially those which really demonstrated the culture and history of Noumea. There were many cafes and restaurants across from a lovely beach to enjoy at dawn.
I loved the culture and meeting all the locals. A story I'll always remember is one of the locals gave me her phone and money to go to the shops to get a recharge for her, as she was busy working. It amazed me in a good way the trust she had for a complete stranger. It also made me feel I did something good for someone and put a smile on my face.
Courtney.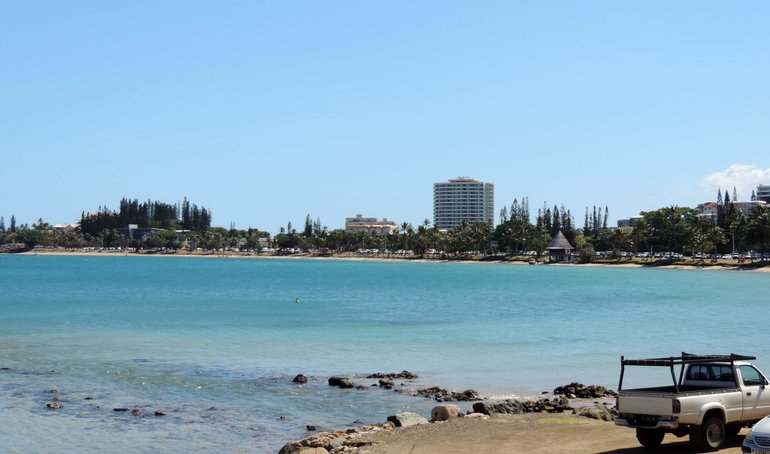 Noumea