When I first started traveling I would always try to avoid the flight that had the longest layover. In my mind, I was thinking, "who the heck wants to sit in the airport for more than five hours?" I did not realize what I was missing out on!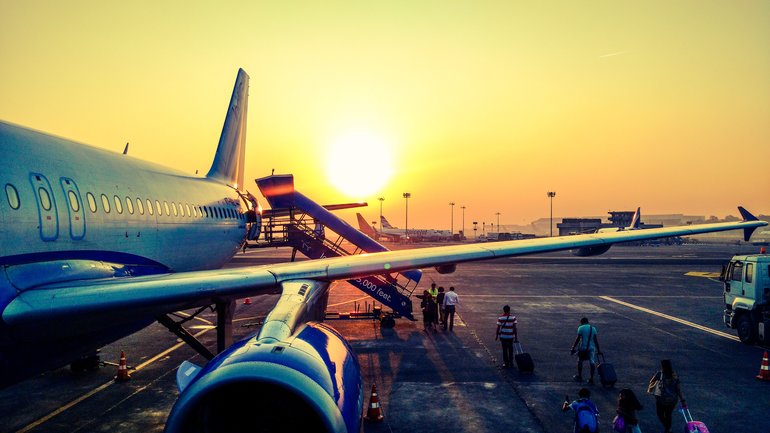 Becoming more of a frequent traveler has taught me the tricks and trades to make the best out of all of your trips. One of those tricks would be taking advantage of layovers especially when you are traveling internationally. I know people that intentionally seek out flights that have long layovers in another country because they are literally getting two trips in one. Most times the flight with the long layover is cheaper. However, a lot of people will pay more money to either get a direct flight or shorter layover. I'll take cheaper and longer for 500 Alex!
The first time I took advantage of this was when my cousin and I visited Morocco. Initially, our flight was supposed to end in Côte d'Ivoire but we had an 18-hour layover in Morocco, so we stayed a few days. Typically you should get back on the plane once the layover is through but we wanted to spend a few days hopping around Morocco. This idea was crazy but not crazy. The explanation for why it was a crazy idea to stay a few days and not continue the flight, coming soon on a new post. Another time I took advantage of a layover was my return from Ghana. My layover was in Dubai for 20 hours. I had an amazing time and participated in my choice of activities without any issues. I had never been to Dubai so it was perfect for me to have a full day of sightseeing.
While this may be spontaneous, I don't want to mislead anyone into thinking that planning is not necessary. If you know ahead of time that you will be leaving the airport to enter a country during your layover, then you will need to plan accordingly. You should still check to make sure that visas and vaccinations are not required. The last thing I would want anyone to do is attempt to leave an airport and then cannot re-enter based on documentation. So still plan as if you were planning for your initial trip. Check out things to do and calculate how far your desired locations are from the airport. Be sure that transportation is also reliable so that you don't miss your flight. Remember, the longer your layover is, the more time you have to enjoy and sightsee
Have it up!
layovertribe
---