"Let's take a girls trip!" — every group of friends ever.
Traveling with a group of friends is absolutely one of the most rewarding experiences. How often do you get to coordinate your PTO, book affordable flights, and actually make it happen?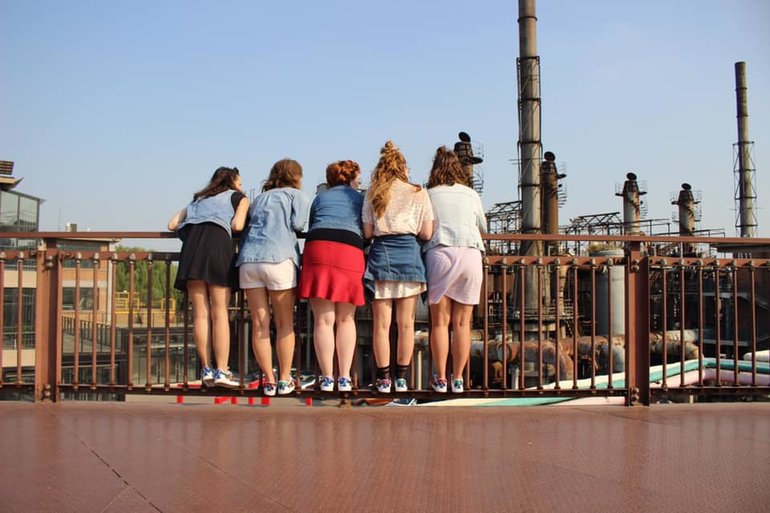 Once you've got those tickets, it's time to set up expectations in order to make sure the trip goes as smoothly as possible. They say traveling together is the ultimate test of your relationships. How do you react when plans don't go right? Well. You're either going to come out better friends or bitter enemies (okay not really, but you may get in some shouting matches if you're not careful).
Set Expectations
---
Have the entire group get together and talk about what each person would like from the trip. Some folks may expect to be on the beach every day while others could be thinking you'll be kayaking and snorkeling from sunrise to sunset. Have an open and honest conversation about what each person wants.
Take A Personal Day
---
No matter how much you love each other, you're going to want some time to yourself to refresh. When I was in Italy my travel partner and I each took an entire day to ourselves to go on separate day trips. It was wonderful! Not that I don't love my friend, but we were able to do something we wanted on our own time, without worrying if the other person was entertained. Additionally, it was nice to meet up for dinner after a day apart to exchange stories about our different Italian experiences after spending a week together.
Practice Patience
---
And I mean actively practice patience. Remember that you decided to go on this trip with other people. Sharing is caring. So your friend wants to spend an hour at the Instant Ramen Museum (yes — that's real), you got to spend an hour in the cat cafe. Approach the trip with empathy and love, and remember that you have a personal day to look forward to.
Know Things Will Go Wrong
---
Expect the unexpected when traveling. On my girl's trip to Beijing, we couldn't get into our Airbnb for hours, and our Mandarin-speaking friend had to leave us outside while she went to pick up our other friend at the airport. The rest of us weren't planning on sitting outside of an Airbnb in the middle of a Chinese apartment building for a couple of hours, but it happens! On our train trip to Tianjin, someone's luggage fell on two of our group heads, and we had to make a pitstop to a pharmacy and try and communicate what happened with a game of charades. But hey — we got some really rad Chinese medicine that healed the bruises almost instantaneously…and now I'm sold on Chinese medicine. So hey, let it happen. As Bob Ross says, let it be a "happy accident".
All that to say: traveling with friends is so rewarding, You create incredible lifelong memories that can't be replicated. Allow for the unexpected, know things will go wrong, and try and relax. You'll appreciate these memories, even the frustrating ones when you're home on your couch.