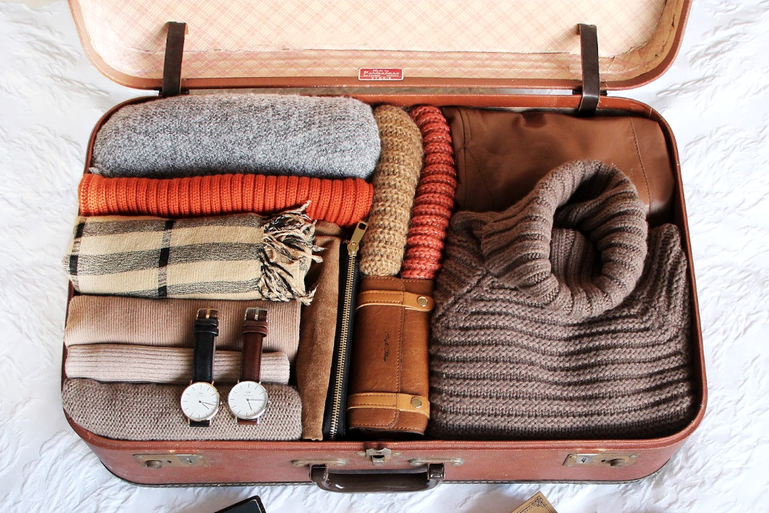 There are photos of open suitcases all over our Instagram feed and there's a good reason--beautifully packed suitcases are works of art to a traveler. Here at MATCH ATLAS, our favorite way to pack is to lay everything out by outfit---and we mean EVERYTHING--shoes, jewelry, accessories, underwear, socks. When you lay it out by outfit, you'll be able to mix & match with pieces you're already bringing and easily spot the gaps in what you're missing.
You'll also be able to see your color scheme and then edit from there. Are those brown booties really worth bringing for just ONE outfit when all of your other outfits go with your favorite black shoes? We think not!
Once you have your outfits coordinated, roll or fold each outfit #konmari style and pack them upright so you'll be able to see at quick glance as soon as you open your luggage. Most people tend to pack in layers but it makes it difficult to reach whatever you've put at the bottom of your luggage (like that suit that you'll need upon arrival for a dip in the hotel pool) so arranging your clothing upright keeps it all in one neat layer. If you're packing a bulkier item like a jacket, bathrobe, beach towel, you can lay the single item right on top.
Happy packing!