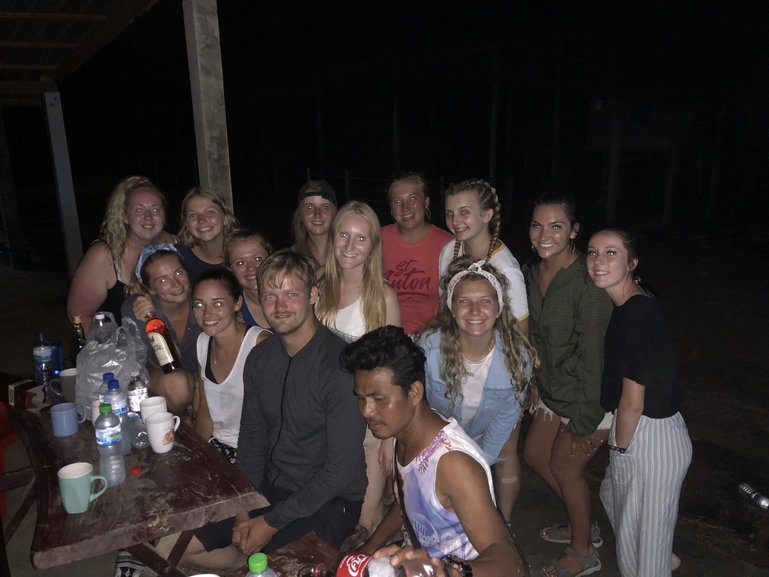 Some of the many friends I made in Thailand!
In July 2018, I went to Thailand for just under 3 weeks alone. Not entirely alone, as I booked it through a company called STA Travel, who arranged the whole trip for me, but I didn't know anyone before I went. This seemed like a daunting prospect, but I am honestly so glad that I went alone rather than with my friends or boyfriend. Obviously I love holidaying with those close to me, but going it alone meant that I was able to have an entirely new experience. I was able to make so many new and wonderful friends, many of which I am still in contact with now, 6 months later! There were a few people on my programme that went with friends, and there was even one family!
But for me, I feel that if I went with people that I know, I would have spent more time enjoying the experience with them, rather than branching out and making new friends. By going alone, it meant that I was forced to make friends with different people, and I am so grateful for the experience. I had the best time, and would love to book something else through STA travel, and again go it alone! My plan is to volunteer on a safari in South Africa next year. I volunteered with my favourite wild animals in Thailand - elephants - so I want to expand that experience of working with animals to include my other favourite wild animals - giraffes and lions - alongside others! But just go for it. Take the plunge. As long as you book through a trusted company, you shouldn't be afraid to brave it alone!