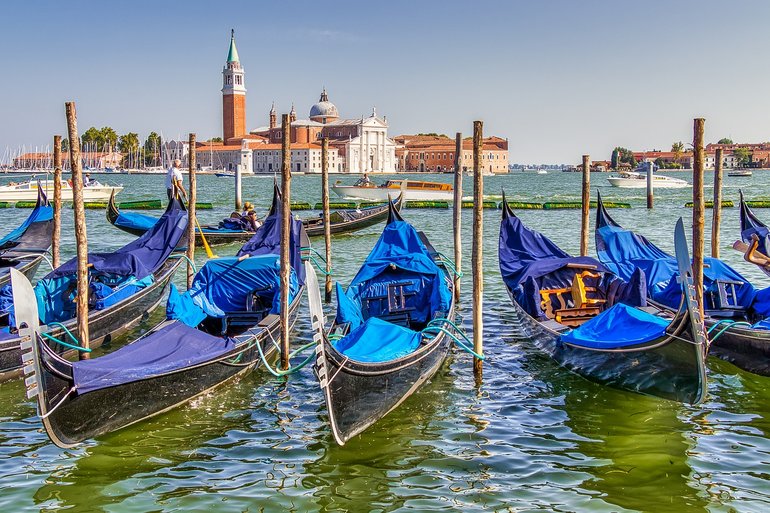 AH, 2020 how many things have it ruined? How many events cancelled? How many things that we couldn't do… 34 days and we are welcoming 2021 hoping that everything will be better, and life will be every day again. And do you know the best thing you can do (always if allowed) a romantic escape in the best destination of the world…. Venice. (Yeah, maybe I am a little bit on the side, but still, we cannot deny it is a beautiful destination).
Do you want an unforgettable trip with the love of your life? Are you planning to make the big step? Or do you just want a romantic holiday with your soul mate?
​
If you answer yes to one of these questions, Venice is the answer for you!
Venice is the answer because it is unique and also your travel should be the same. Someone once said, "Happiness is…planning a trip to somewhere new, with someone you love".
Venice is beauty, Venice is getting lost on its narrow street between houses and palace, Venice is sipping a glass of wine looking at the canal, Venice is the spectacle of gondolas everywhere, Venice is history, Venice is romance and Venice must be the frame of one of the best moments of your life with someone you love.
Whatever season you decide Venice will give you all of this. All these emotions in just one city. It is not bad at all but if you wish even more magic why do you not try during Carnival surrounded by beautiful and characteristic mask and costumes or at the Redentore (July) for a magic walk along the bridge built with the boats.
If I still didn't convince you, check these out.
8 Reasons Why Venice Is Perfect for Romance and Maybe the Big Step
---
1. I will never be tired of saying that Venice is magic. I know I can be on its side since I live close by, but every time I go there, it surprises me with its colour, folklore and hidden place that you can find them only by losing yourself.
2. Well, if you are looking for romance, what is better than a ride in a gondola? Think about it, the love of your life and you in this fantastic black and red gondola swinging from the lagoon in small canals and all around the city of Venice with its palace… So romantic.
3. The uniqueness of the city should also be there on your journey, and I am not going to say anything else, these amazing photos talk by themselves.
4. Venice is not just beautiful; it is also historical and culture with a spectacular frame all around.
5. Venice is an unforgettable city, and you will bring with you that memory forever. Even better an unforgettable memory with someone special in a remarkable city.
6. Venice in the night… What a show! I went to Venice during the night millions of times, and even if sometimes I get stuck in there because no more public transportation to take, I will never regret a single night.
7. For the perfect dinner. Outside the principal street, maybe in the river of the canal or a typical looking restaurant with delicious food and of course, wine for a perfect meal.
8. I am obsessed with photos because, in my opinion, they are the best souvenir you can bring home from your trips. So… What about the perfect photos to remember Venice and the trip in the unique city forever?