I had the pleasure of visiting Vietnam, back in 2017. At that time I had no experience traveling to an Asian country, and really had no idea what to expect. Landing in Hanoi I was instantly greeted by a kind, hospitable culture that was deeply rooted in generosity and lending a helpful hand.
The country of Vietnam has a lot to offer; sandy beaches, hidden jungles, stoic mountains, and colorful cities. Here are a few spots I would highly recommend for someone heading to Vietnam.
Ha Long Bay
---
Probably one of the most well known destinations in Vietnam. A UNESCO World Heritage site, known for its outstanding limestone islets that tower over those on the water below. While you can hike around the bay, the best views are definitely out on the water.
On our trip we booked Bahaya Cruises for a day cruise around the bay. With a cruise you not only get to see these lofty structures up close, but you also get the chance to kayak or canoe on the bay. Taking time to independently discover the hidden coves and caves nearby. This, in my opinion, is the greatest, most memorable way to see this amazing site.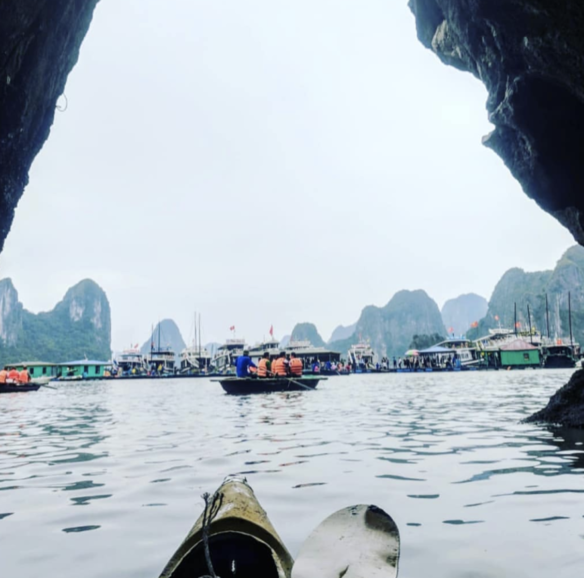 Kayaking Ha Long Bay
Many cruises also have stops at some of the larger caves around the bay. On our cruise we were surprised with a stop to Me Chung Cave. A gigantic cave located 25 meters above sea level. Once you climb the stairs to get to the entrance of the cave you can look out at the bay. Looking into the cave you are greeted with an underground wonderland. You are guided through rocky chambers and pathways, surrounded by colorful structures and majestic stalactites coming down from the ceiling, feeling the might of this place. Rounding out your day on a cruise is probably the greatest way to end the adventure, with some awe-inspiring sight of the sunset over this beautiful destination.
Hanoi
---
The historic capital city of Vietnam, surging with energy at every turn. Every street was a cross section between old and new culture, as well as some noted French influence from past occupation.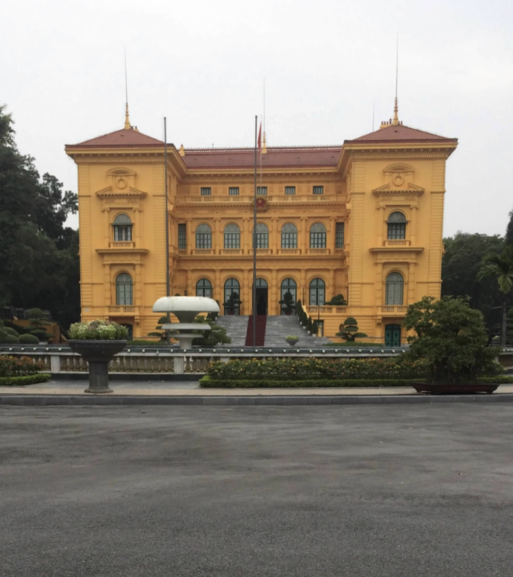 Presidential Palace, Hanoi
Hanoi itself is located by the banks of the Red River boasting quaint views across the water. Initially Hanoi can be a bit overwhelming, surrounded with people, scooters and cars rushing through the streets. Surrounded by all the sights and sounds of the city you can still find some peace off in the old quarter. Some of the side streets can offer peace of mind, with quiet tree-lined roads, boasting quaint restaurants and shops to venture through.
It is on these side streets where you will find some of the best, most flavorful cuisine. From street venders, to holes in the wall, to 5 star restaurants. Hanoi has a plethora of options, with my favorite being The Lantern Restaurant and Lounge in the old quarter. Here you will find some of the most authentic Vietnamese cuisine while surrounded by the most eclectic decor, making you feel like you took a trip back in time to Old Siagon.
Sapa
---
Sapa is a small mountain town, northwest of Hanoi, that is full of natural beauty. From the towering mountains, hidden forests, and of course the iconic rice paddies you are surrounded by breathtaking views. When venturing through Sapa, hiking is the best way to take in all this area has to offer. If you like creating your own adventure you can go out on your own with the assistance of a detailed map found in any tourist information center or hotel lobby. Or if you like a more enriching experience you can partake in a guided hike offered by many of the hotels in the area. My favorite route was the Ta Phin Village hike. A little over 8 miles, this path takes you through the lush countryside up to the Ta Phin village. When you reach the top you can wander through the quaint village full of historic culture and are greeted by outstanding views of the rice fields below.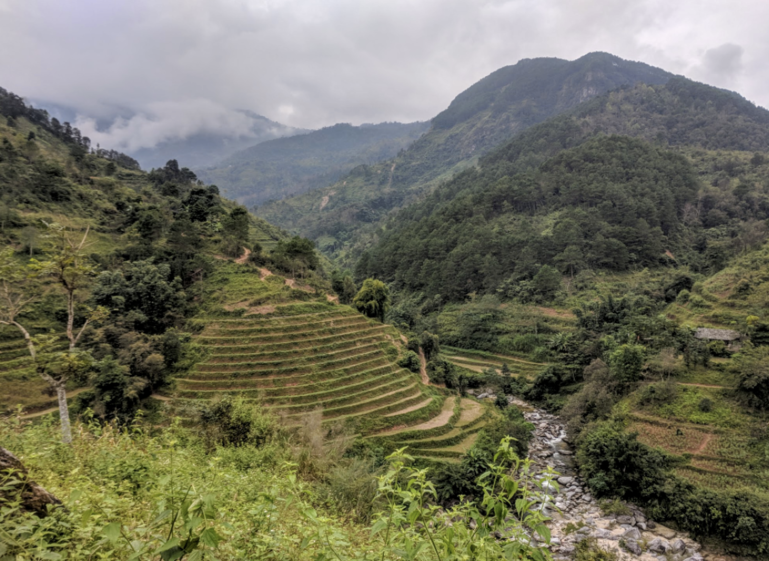 The iconic views of Sapa
The town of Sapa also offers a great deal of things to do. Including a list of restaurants offering traditional Vietnamese, Italian, French, and many other cuisines styles to suit your needs. If shopping is more in your wheelhouse, Sapa offers a variety of outdoor markets offering unique, inspiring goods from local businesses and varying hill tribes. Sapa definitely delivers as a must-go destination in Vietnam.
Ha Giang
---
East of Sapa you will start to travel up into the Ha Giang region. You start to climb up into the limestone peaks on roads that twist and turn. With every mile you venture you are surrounded by the most overwhelming beauty. Limestone mountains rising high into the skies, seperated in by the valleys of rice paddies and snaking rivers below. The best way to really take in this region is by motorbike. When trekking through this region you will see a plethora of motorcycles and mopeds zipping along the winding roads. Carving through the mountains on the roads surrounded only by spectacular scenery. The most notable destination in this region would definitely be Ma Pi Leng Pass. This pass runs along the Chinese border, while difficult and timely the views are well worth it.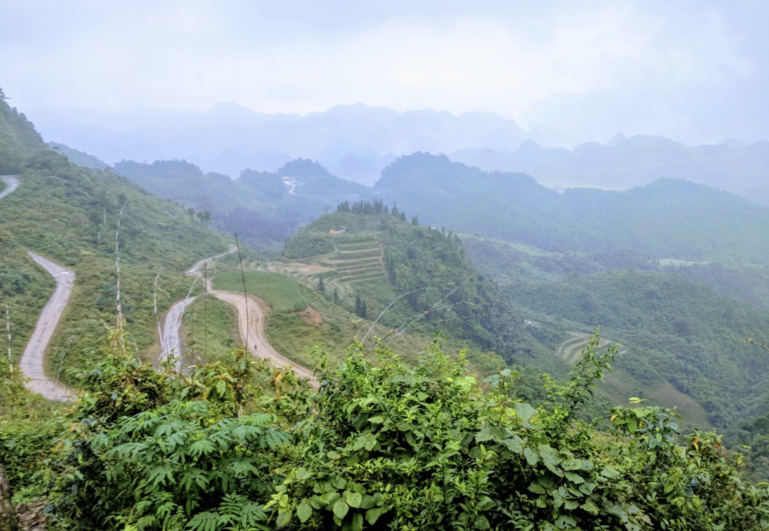 Views for days in Ha Giang
Phu Quoc
---
This quiet island is not on the radar for most tourists coming to Vietnam. In fact I only heard about this destination from a friend who is from Vietnam, but I believe this small, sandy isle can easily become a booming spot. The island itself is only 222 square miles of sandy paradise, filled with unobscured views of the aqua blue ocean. Here you can spend your time soaking in the sun on the sand, go kayaking through the fishing villages, dine on fresh seafood aboard at one of the world class restaurants, or enjoy one of the busy night markets.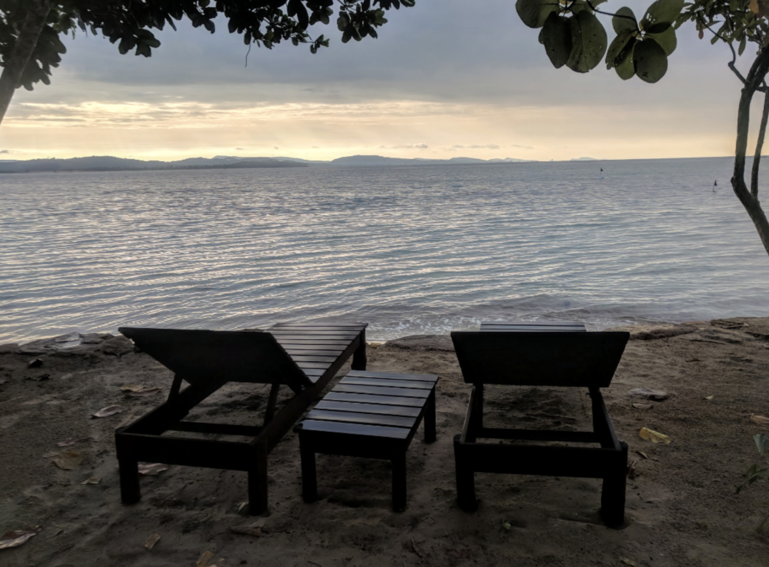 Green Bay Resort, Phu Quoc
During my time here I was lucky enough to stay at The Green Bay Resort. This resort was out of a fairy tale, offering outstanding bay views from idyllic ocean front villas. This little island definitely has a lot to offer for someone looking to escape the hustle and bustle of the large cities of Vietnam.
Vietnam is a land of staggering beauty that offers lands of stunning beauty, cultural landmarks, and dynamic cities that can suit the needs of any wanderer.