Backwater cruises have always been an exciting activity for most visitors. It is one of the most trending and unique activities which has created hype in the tourism sector of Kerala. Alleppey is known as the gateway to Kerala backwaters and one can find many varieties of backwaters cruises in Alleppey. Taking a houseboat trip allows exploring the nature and culture of Kerala along with the delicious seafood varieties. While searching for the best houseboat in Alleppey, always keep the following things in mind: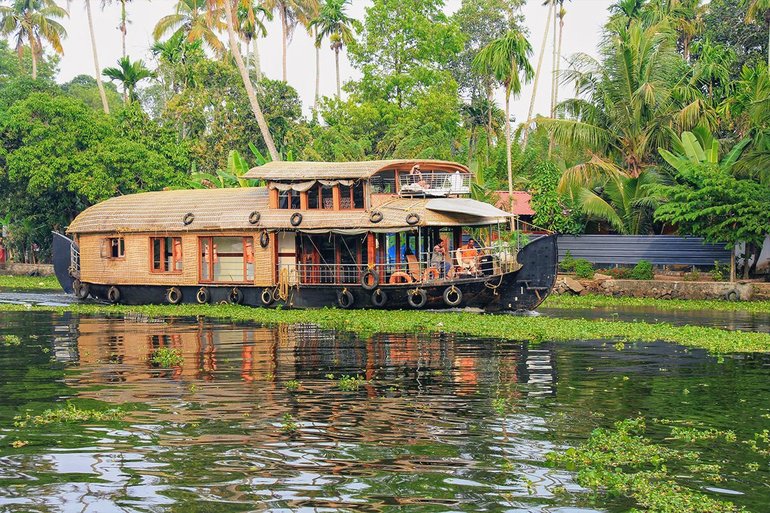 1. Packages
---
The houseboats offer different types of packages to their customers. The packages may vary according to different houseboat providers. Look out for the best package which offers maximum facilities and services. The main packages involve day cruise, night cruise, and overnight cruise which is mostly provided by the best houseboats.
2. Cost
---
It is not recommended to look for the cheapest houseboat provider, as the price decreases the quality of the service provided will also decrease. If the cruise providers are ready to negotiate on price to get a customer, they might also compromise on the quality. So always look for medium-ranged houseboats as they never compromise on their service quality.
3. Duration
---
Cross-check different houseboats to find out the one which gives value to the money spend. Check whether the money spend is worth for the duration that they are offering.
4. Customer review
---
Always look for customer reviews and ratings on the internet. You will get an idea of the quality of service they are offering and whether it is worth it or not. You can check the rating and choose the most suitable one accordingly.
5. Choose as per the need
---
If you are going with your family and cousins you will need a bigger one and more rooms for an overnight stay. Always analyze the need and then lookout for a houseboat that will satisfy all the needs, be it in case of accommodation, food, or services.
6. Type of houseboat
---
The following are the houseboat varieties. One should choose the one which is suitable and affordable.
Standard Houseboat
This is a basic houseboat that comes without an air conditioner. The rooms are of basic amenities and focused to maintain the traditional look.
Deluxe Houseboats
These are furnished comfortably and attractively while resembling close to tradition. The boats provide some air-conditioned bedrooms. All have an open-air living area and a fully furnished kitchen.
Superior Deluxe Houseboats
These are superior to the Deluxe category of Houseboats with extensive services such as uniformed butlers and 24 hours air conditioners. These are usually high priced as they provide additional services.
Premium houseboats
This houseboat is suited for enjoying overnight cruises and Backwater holiday trips of 3 and more days. It has spacious, bright rooms with a view of the backwaters.