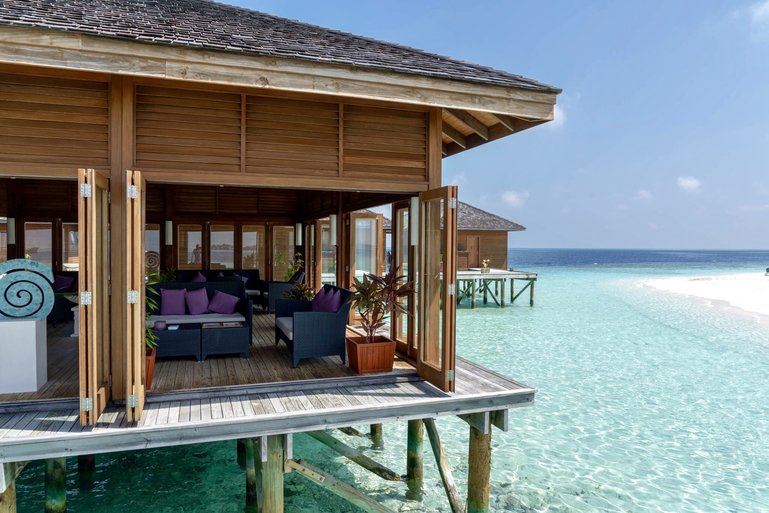 Beautiful Maldives
The Maldives, as we all know is one of the most beautiful islands in the Indian Ocean. With that said, it also is expensive and best to budget before you arrive.
Accommodation
---
If you can I would advise that you go for either half board or all inclusive options. Food and drink, specifically alcohol can be expensive and because you are remote you will be charged for the privledge.
Lots of beautiful accommodation to choose from which include, garden, beach and water villas. Accommodation is off a good standard and all have outside showers.
Seaplanes are an incredible option to take you to your island of choice. For those of you wanting alternatives travel options, you can go by boat.
Food And Drink
---
On average a glass of white wine will cost you 9USD, and a soft drink will set you back 5USD. Doesn't seem a lot but if your there for a week with children it soon adds up.
Snacks start from around 4USD for a small bag of chips, with many things imported it again can be quite an expensive option.
The small things that matter 😊
---
* Don't forget your sun cream! Suncream will set you back 35USD that's a lot!
* Bring things for the kids, small beach ball etc to keep them amused, it is very quiet here and kids may need to be kept occupied.
* Also don't forget your repellent. It can become quite humid and during the evening lots of mosquitos are around.
* Snorkels and flippers are essential! You are remember in one of the most stunning marine habitats in the world. The snorkeling is incredible here but best bring your own snorkel or again it will set you back an additional added cost.
The Maldives is truly incredible and a must to visit, highly recommend.