Pulau Tidung (Tidung Island) is one of thousand islands (Pulau Seribu) located north of Jakarta.
Most of the islands are unhabituated and many have small settlements but no tourist accommodation nor facilities. Pulau Tidng is one of a few islands with developed tourist infrastructure and services.
Pulau Tidung is only 1.5 hour away from Jakarta by speed boat, making this destination accessible for everyone.
There is lots of things to do on the island like snorkeling, banana boat ride paintball or diving.
If you are looking for an iconic traditional village lifestyle combined with your tropical holiday experience, Tidung is the place to visit.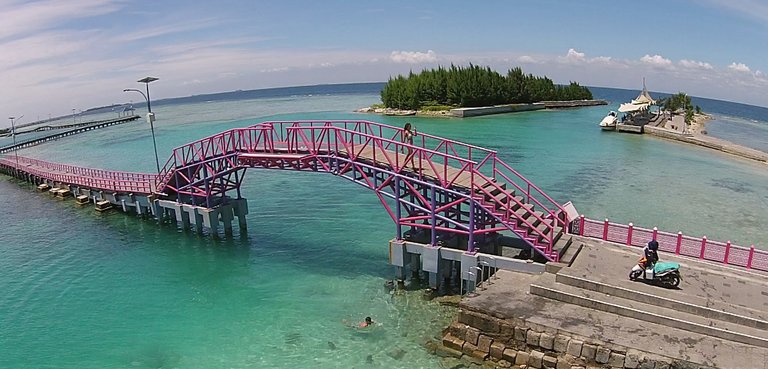 Jembatan Cinta bridge