Java is an island formed by volcanic activity, there are 45 active volcanoes on the island of Java, excluding 20 craters and small cones in the volcanic complex of Central Java dieng, and young cones in the mountains of East Java. This 45 active volcanoes form a line that stretches from east to west of the island.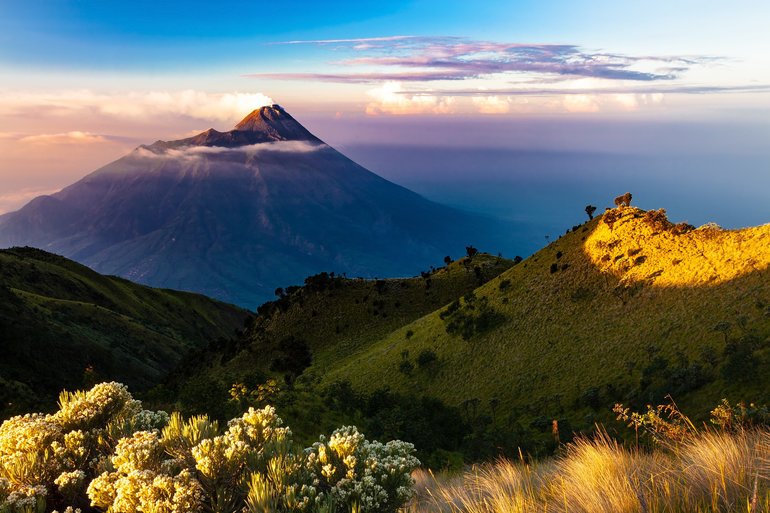 Mount Merapi, Central Java, Indonesia
The journey of Indonesian history took place on this island of Java, before, Java was the center of several Hindu and Buddhist kingdoms, sultanates, colonial governments. The island has a major impact on Indonesia's social, political and economic life.
The population speaks in three main languages, the Javanese language is the mother tongue of 100 million Indonesians.
Java Island has a lot of natural beauty and is very broad, and certainly many interesting things that can be explored and studied starting from History, Culture, Art, Nature, Culinary and its very unique social life.
Java Island is divided into 6 provinces, including: Banten, Special Region capital of Jakarta, West Java, Central Java, East Java, Special Capital Region of Yogyakarta.
Are you interested in getting to know Java more closely?