Maldives are famous luxury destination and the most beautiful place on our Earth.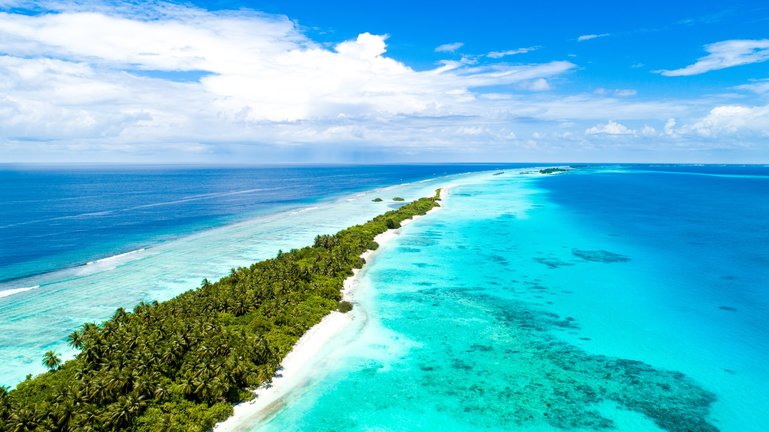 The Maldives
Thus, all you need is to choose the dream hotel from the hundreds. How to choose the only one you need from the variety of luxury accommodations? Maldives have beautiful paradise nature, excellent hotel options and the best service level. As for me, I wanted to live far from the seashore, in the middle of the lagoon, somewhere in the ocean, so my choice is ocean villa with glass floor. I wanted the resort with own reef with variety of spices to enjoy the nature. This time I was invited to stay at newly opened resort GRAND PARK KODHIPPARU.
This is delight to wake up somewhere in the ocean, to enjoy turquoise color of water surrounding your water-villa. If you are lucky, you will definitely see dolphins swimming nearby, sea tortoises and unreal manta rays flying in the waters like sea birds.
The home reef of the resort GRAND PARK KODHIPPARU is rich with a variety of species like butterflies fish, Picasso, spotted puffers, parrot fish and many others, octopuses, stingrays, manta rays and baby sharks. And all this variety is only 5 meters away from you temporary home water villa.
The additional advantage of your ocean villa is your personal hammock under the waters. It was probably created for enjoying the stars at nights as stars are so close to you under the line (at the equator). Only you and the beautiful nature, fresh salt air and the illimitable ocean.
Maldives have unreal beautiful colors of the water. For sure, you will enjoy luxury accommodation, excellent services, perfect meals and smooth check in directly at your villa.