If you go in person to a few hotels in Kenting Street to get information about their rooms, you'll find better prices than what you can find online.
So, unless you are visiting at a very busy time, it is best to book only a night or two online in advance. Then go to a few hotels one by one to ask for the price, see the room (take also a few second to test the wifi if it matters to you). You can always try to bargain, especially if you are staying for a few nights.
Prices on the weekend are usually around 20% higher than during weekdays.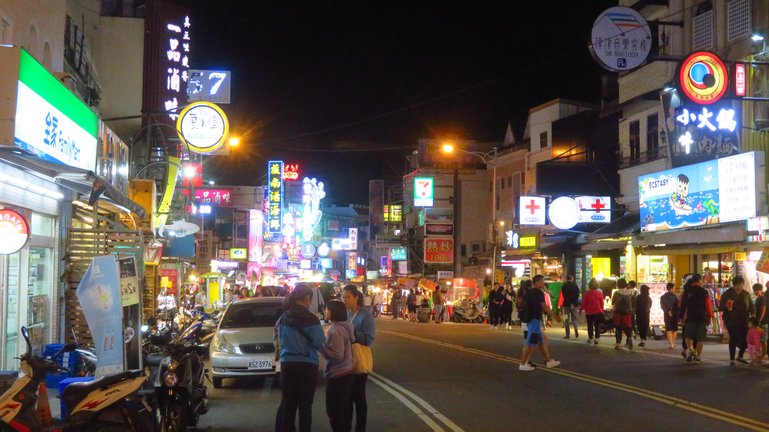 Kenting Street at night
If you're worried about the noise from traffic or the night market, see if you can get a room that doesn't face the street directly. The night market begins at 6:00 pm and ends at 10:00 pm. Bars will usually lower the music after 10:00 pm and don't seem to play anymore after midnight.