When on a cruise in the Caribbean, Grand Cayman island is a mandatory stop. The small island, which is a raised atoll, offers its choice of activities for a day. Depending on what kind of cruiser you are, you will have two different options. If you wish to have a relaxing time while ashore, Seven Mile Beach will suit you. On the other hand, if you feel more adventurous, a one-day excursion at Stingray City will bring you a once in a lifetime experience. Read our three main reasons why travel to Grand Cayman.
Seven Mile Beach
---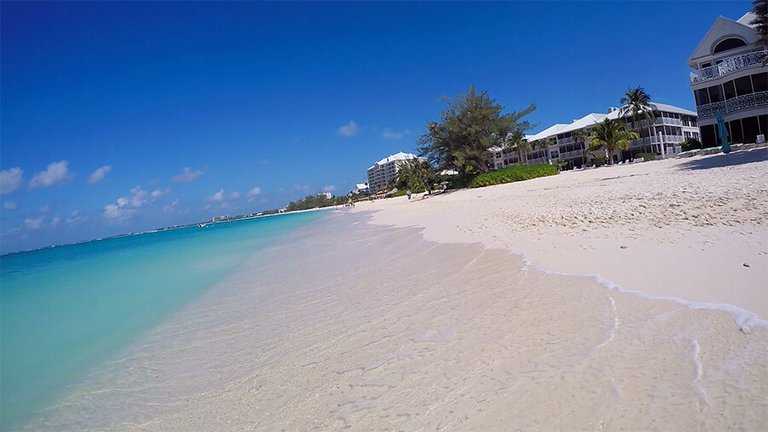 Seven Mile Beach
Located few miles away from George Town cruise port, it is a quick access for all cruise passengers. You can easily grab a cab and get there in less than 10 minutes by using North Church street and West Bay road. It is the most popular and largest beach on the Cayman Islands. Seven-Mile Beach is 9 kilometres long and attract tourists from all around the world. It is comfortable walking along the white sand and convenient finding a spot to relax. It is time to go for a swim and not worry about any rocks or rough waves. Located on the West Coast of the island, with one of the nicest beaches on the planet will offer you a lot of water activities. It is not ideal for snorkelling, however, you will be amazed by its pristine turquoise waters. In addition, you can freshen up at one of the many bars available along the sea. As a result, it is home of several beach clubs, hotel resorts and restaurants where you can sip a drink and enjoy the view.
George Town
---
For more shopping options, head back to downtown to have a look of all the Tax & Duty free boutiques. There are a variety of stores, bars and restaurants facing the cruise port on North and South Church street. It is the right place to wait for your tender boat by treating yourself to a last cocktail.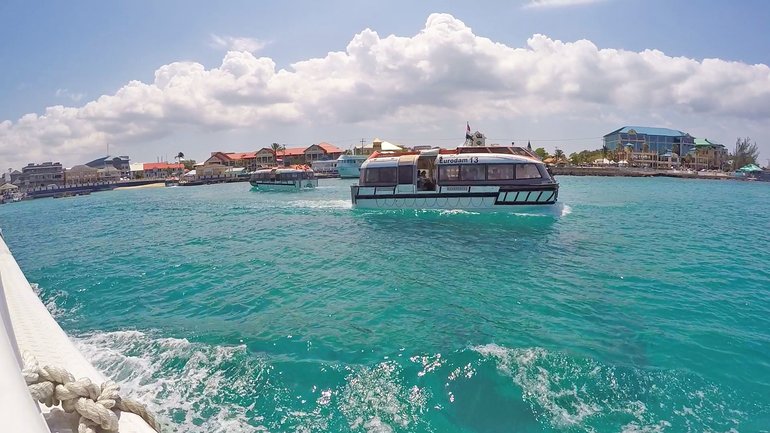 George Town port
Sealife encounter
---
Grand Cayman is also known for its wonderful marine life. Therefore, a one day tour excursion will let you explore two incredible living creatures of the island: turtles and stingrays.
Cayman turtle centre
---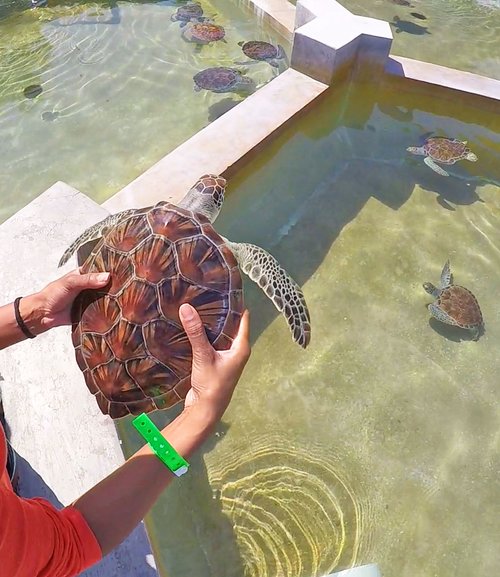 Sea Turtle
First, Cayman turtle centre will welcome you to an educating immersion into the aquatic wildlife. The farm is located at the far end of North West Point road and home of hundreds of sea turtles. There are many ponds where you will find all sizes of turtles. They are well protected and released in the Caribbean Sea when they are strong enough to survive. It is a real pleasure to carry them and feed them. The centre is very clean and the staff make sure that the sanitary conditions are well maintained. As you stroll around the farm, sometimes iguanas are on your way soaking up the sun. You can refer to their official website for more information: https://www.turtle.ky/
Why visit Stingray City
---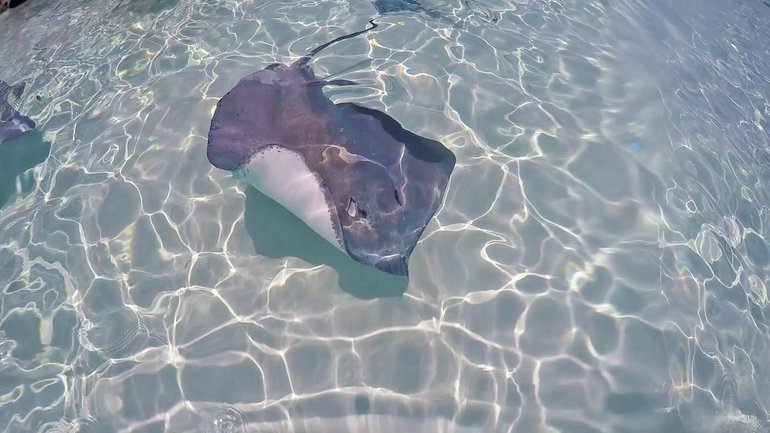 Swimming with stingrays
Second, the highlight of the island is Stingray City also known as Grand Cayman Sandbar. Many tour companies provide the excursion to experience a one of a kind wildlife encounter. It's a 15 minute boat ride from the coast, the closer you get to the spot the clearer the water gets. The boat will drop the anchor in less than 2 meter depth of water. It is absolutely breath-taking to admire such vivid turquoise sea. The cherry on the cake, as soon as you jump into the water, friendly stingrays will gather around you. The staff uses bait so you will have the opportunity to hand feed them. It is the perfect occasion to capture the moment by touching, petting and carrying the marine animals. It is not necessary, but it is better to gear up with your mask and snorkel if you want to swim with the stingrays. You have to see it with your own eyes but it really feels like you just dived into a post card. This is why travel to Grand Cayman should be on your buckelist!
Your eyes enriched with pleasurable turquoise waters
---
To sum up, Grand Cayman is the island of relaxation and sunshine. After exploring stingrays and turtles followed by a swim at Seven Mile Beach, what better than leaving this tropical paradise feeling relaxed and tanned.