We took an AMAwaterways Danube River cruise from Budapest to Bucharest. We spent a full day docked at Vidin, one of the oldest cities in Bulgaria. Our morning tour was of Vidin. After returning to the ship for lunch, we left by bus (coach) for a long afternoon visit to Belogradchi where we had a potty break and snack at a nice hotel whose terrace overlooked our final destination, the nearby ancient Roman Fort.
The photo was taken from the hotel's terrace. On the near ridge line, just left of center is an odd rock formation, also on our itinerary. The low tan colored line starting at the right edge of the rock formation and running across the ridge for a short distance to the next hill is the wall of the ancient Roman Fort. After the pause at the hotel in Belogradchi, we boarded the bus for the short trip up hill to the Fort where there was a attractive trail though the weird rock formation and a less interesting path around the inside of the Roman Fort, which is either well preserved or well restored.
While it was pretty crowded, there was a scenic, almost deserted trail running along the backside of the fort that stated right at the junction of the trail to the rocks and the entrance on that side of the fort.
The Bottom Line
We are not dealing with sights on the scale of Rome or the Alps here, but this is a worthwhile look at another, relatively little known part of the EU.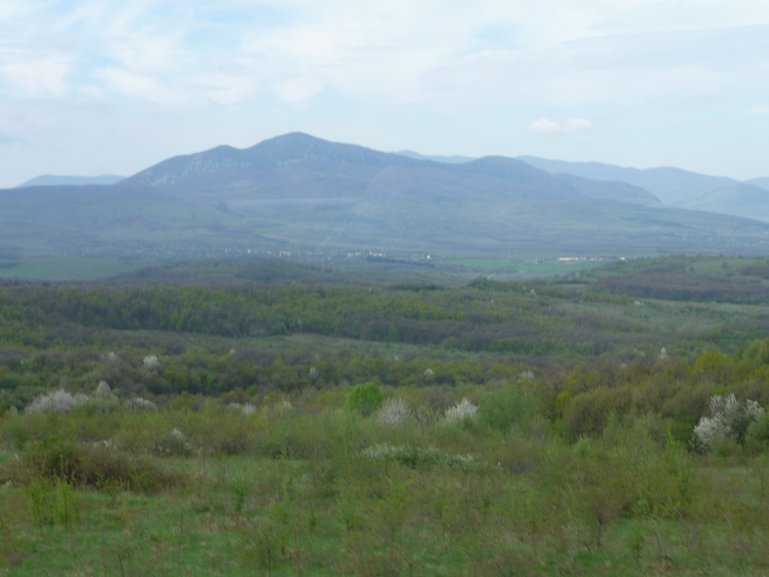 On the Road