If you've been sleeping on Instagram, now's the perfect time to capitalize on the platform's current boom.
Over a billion active users and counting. New features and functions for business being rolled out on a regular basis.
The hype is real.
However, the ever-changing Instagram algorithm is proving to be a challenge for brands looking to maximize their engagement.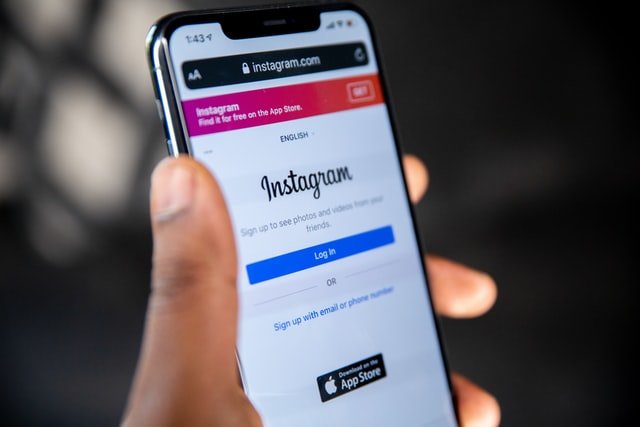 That's why we put together this list of Instagram tips to ensure that your presence isn't stuck in 2010. Whether you're totally new to the platform or want to double-check that you're running your Instagram by the book, all of these tips deserve your attention.
1 - Optimize your bio
---
Businesses often obsess over their photos and captions so much that they forget about one of the most important pieces of their Instagram profile.
That is, their bio.
Your Instagram bio represents some seriously valuable real estate. From funneling visitors to your promotions to serving as a call to action, there's a ton that brands can do in just a few words.
Here's a quick checklist of what you can include in your bio regardless of what your business might be:
A branded hashtag to encourage tagging and sharing
A slogan or brief description that speaks to your brand voice
An Instagram-specific relevant bio link pointing to your homepage or a promotion (hint: you can use a URL tracker like Bitly to further assess your Instagram traffic)
2. Don't sleep on Stories
---
Among our most pressing Instagram tips for brands, this is a big one for your content strategy.
Stories represent a clear priority for Instagram right now. They're among the most popular types of content by far, acting as a sort of spiritual successor to Snapchat. Users can't get enough of today's time-sensitive, "self-destruct" style content.
Meanwhile, new features such as Stories ads and audience polls further signal that the platform wants brands on board. If you're looking for a boost in engagement, look no further than running regular Stories.
3. Produce more video content
---
Although Stories might be king in terms of content, videos aren't far behind.
The need to produce video is universal among all social networks and Instagram is no exception.
The good news? Doing so is easier than ever thanks to the slew of instagram app out there that serve as your pocket studio.
Native apps such as Boomerang and Hyperlapse allow for straightforward video editing. In fact, even big brands like Krispy Kreme rely on bite-sized Boomerang videos as part of their feed.
Instagram is all about compelling visual content. Videos are a prime way to instantly step up the entertainment value of your feed.
4. Figure out your publishing frequency
---
If you're looking for Instagram tips to raise your reach, start by looking at how you time your posts.
In other words, how often you're posting and at what time your content is going live.
Do you stick to a schedule? Are you pretty much posting at random?
Don't sweat it if your answer is a resounding "no."
But bear in mind that there are optimal times to post on social media.
Although trends change and this doesn't guarantee a flurry of new followers, anything you can do to set yourself up for more engagement is a plus. Here's a quick overview of Sprout's own findings in regard to post timing.
Consider that most brands are publishing to Instagram at least once a day. This allows brands plenty of time to map out what they want to publish and fine-tune their posts, too.
Beyond Sprout's own Instagram scheduling, features such as Viralpost can do the legwork for you of figuring out the best times for your brand to post based on audience behavior.
5. Include a call-to-action in your captions
---
Much like your bio, there's much more to any given Instagram caption than meets the eye.
Rather than post passively, captions serve as an opportunity to not only show off your creative side but also encourage engagement.
Here are some examples of how you can drive fans and followers to take action via captions:
Asking questions
Encourage sharing via hashtags and regrams
Publish "tag-a-friend" posts that encourage conversations between users
Point people to your bio link
Playful captions do double-duty of encouraging action and putting the brand's personality on display.

---
Speaking of captions, many brands are scrambling for Instagram tips on how the heck to use hashtags.
The two big functions of hashtags are making your posts searchable while also encouraging hashtag shares among your audience.
Oftentimes you'll see a combination of branded hashtags (#RedCup) and broader, community tags (#coffee), serving as a sort of best of both worlds.