You hear that? Adventure is knocking. The spring has arrived! Birds are chirping, flowers are blossoming, and the weather is prime. This also means that it is a good time to take a really awesome road trip somewhere! Whether you want to go by yourself or with some friends, a road trip could be invigorating. All that is needed is a great car. The ideal road trip car is one that is great on gas. However, there are some of you out there that also want style. Let's dive into the best cars you can get for an awesome road trip.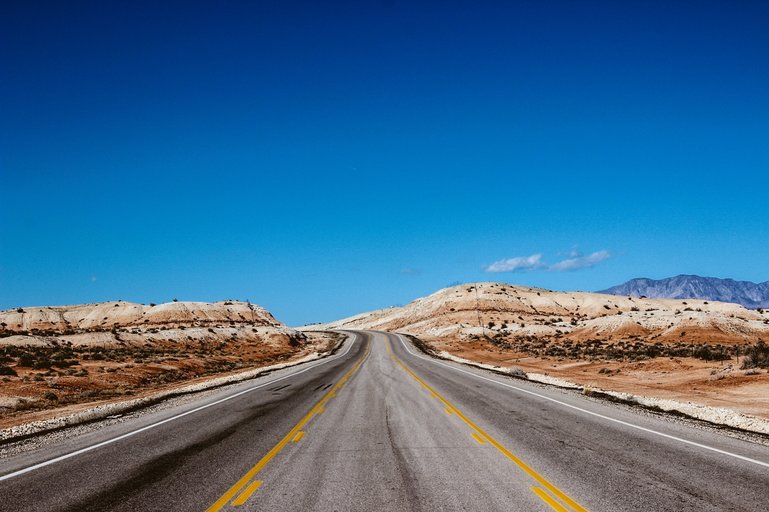 The open road.
Ford Mustang
---
The Ford Mustang convertible is generally the dream road trip car. Putting the top down and blasting your favorite tunes on your way to an awesome destination spot would be ideal. Not to mention, you can put your foot down and really feel the breeze. You do have to keep in mind that it comes at cost and safety. The Mustang isn't the best on gas, and will usually be more expensive to rent or buy. The mustang will also keep you safe in a average collision, but it is still not as safe as the previous two cars.
Subaru Forester
---
The Subaru is such a great car for road trips. If you plan on bringing friends, this car will give you more than enough space to not feel claustrophobic. Feel free to throw all of the bags in the back with the space it has as well. The gas mileage is great for being an SUV. You can also expect to get 26 miles per gallon in the city and 32 miles per gallon on the highway. If for some reason you need to tow something on your road trip, this SUV can tow up to 1,500 lbs. You will also be able to do a little off-roading if you need to get to a great camping spot.
Honda HRV
---
The Honda HRV is a great, all around, versatile vehicle. You can expect around the same amount of gas mileage as the Subaru Forester. There is not as much space, but the trade off is that a Honda HRV would generally be cheaper if rented or bought. Given, there is still a good amount of space in there for you and some friends. The style of the car is also really sleek for it being on the cheaper end.
Jeep
---
Another way to add some style is by grabbing yourself a nice jeep. There are many models of Jeeps that range from comfortable and enclosed, to open air and free. The gas will not be great on these options, but you can expect to have a lot of fun. Maybe, if you feel a little adventurous, you can go driving on an off road trail! Sounds like a good time to me.
Choosing your road trip destination and your car will alter your entire experience. All of which should be fantastically fun experiences. Then, it is up to you to hit the road and have an awesome time! Remember to drive safe and good luck!