As the final weeks of summer loom, there is no better time to roll your windows down and embark on a cross-country trip. Whether you are visiting family and friends or packing your bags for a big move, the first step to planning an enjoyable trek is finding the right vehicle to get you there.
Whether you are fueled by environmental concerns or hunting for great gas mileage, hybrid cars are some of the most popular options for long distance drives on the market today. Learn about four of the best cars for cross-country driving before you plan your last excursion of the summer.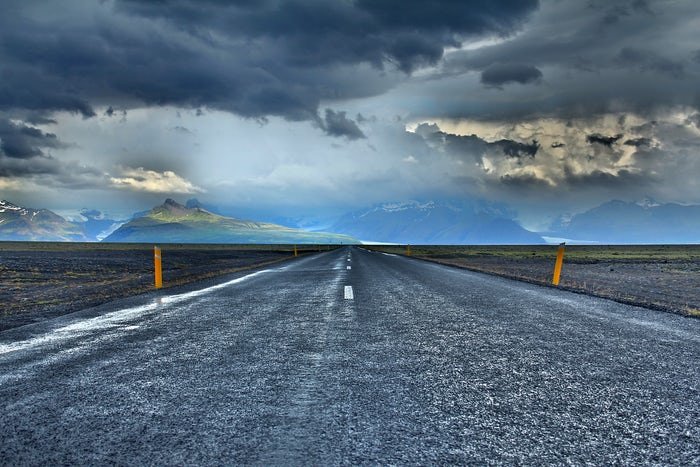 The Open Road
Lexus ES 300h
---
Fully redesigned for 2019, the Lexus ES Hybrid is an exceptional midsize luxury car equipped for those who want to travel in style. With a 2.5-liter 4-cynlinder engine, electric motor and an automatic Continuously Variable Transmission, the 215-horsepower ES Hybrid gets a whopping 45 miles to the gallon on the highway and 44 miles per gallon in the city. The seventh-generation ES also boasts an updated suspension system and powertrain for a smooth ride and commanding acceleration as well as a regenerative braking system that makes the accelerating and braking feel like a non-hybrid.
Chevrolet Spark
---
The smallest offering from Chevrolet, the Spark is perfect for those on a budget who travel light and want to fit into every parking space. Available in five-speed manual transmission or CVT, the standard Spark features the Chevrolet Mylink infotainment system with a seven-inch screen and rearview camera. The fourth-generation Spark also features Apply CarPlay and Android Auto capability features to integrate seamlessly with your GPS, Spotify and other smartphone applications. With 39 miles per gallon on the highway and 30 miles per gallon in the city, the Spark has a 98-horsepower 1.4-liter I-4 engine for only $13,000.
Toyota Prius
---
The supremely fuel-efficient Toyota Prius offers a variety of features that make it perfect for a cross-country excursion. The 95-horsepower 1.8-liter I-4 engine boasts an unparalleled 52 combined miles per gallon with ample rear storage space and advanced safety features including a rearview camera, lane keep assist, adaptive cruise control and Toyota Safety Sense C forward collision mitigation with pedestrian detection. Starting at only $24,395, the comfortable seating, responsive touchscreen infotainment system and gasoline-electric powertrain offer a smooth, responsive and fun ride for any road trip.
Chevrolet Volt
---
The Chevrolet Volt offers the best of both worlds as a plug-in hybrid with 53 miles of electric range alongside a 367-mile gas tank. No longer requiring premium gas like earlier models, the Volt gets 42 miles per gallon and features responsive maneuverability and surprising acceleration that makes it a remarkably fun and responsive car to drive, especially for a hybrid. The Volt's electric battery charges in 13 hours at 120v and 4.5 hours on 240v for a quick recovery after a day on the road. The Volt also boasts a variety of standard safety features including blind spot monitoring, rear-cross traffic alert and rear parking sensors.