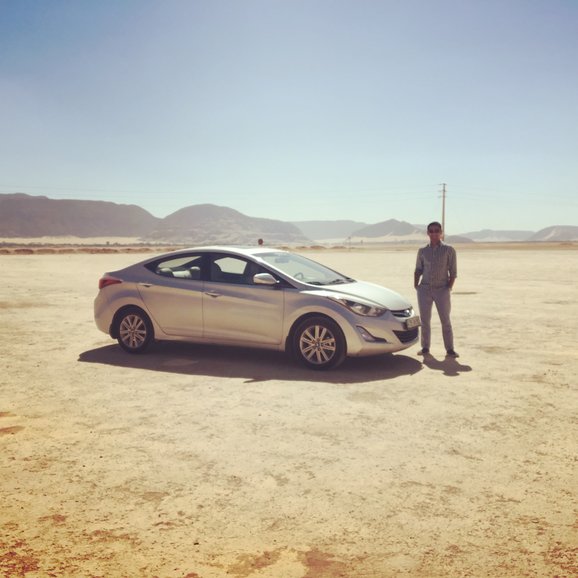 Renting a car means freedom of activity. We could do things as we wanted. It makes it very easy for us to check out the places not listed on the tourist maps. Don't have to wait for others to decide for you what to do and how to do things—no time limit. You can take an extra time break. There are no group tours, and you may not follow people for help. So for these facilities
Car renting tips for a vacation overseas can be helpful.
Of course you go with this option after comparing the car renting cost with the local transport cost. For us we used metro and local taxis in places where it was cheap. For example, in Chiang Mai, Abu Dhabi, Dubai and Paris we used metro passes and took taxis to go around the city.
Below are a list of a few car renting tips we always consider before renting a car
Budget
---
We mostly rent a car from a few trusted websites and also do our research. Sights like Rentalcars.com are helpful to start with. But later go in-depth, look for a low price. To retrieve some useful reviews, you can also refer to Tripadvisor.
Mostly we end up renting from the local company of that country. It's good to look for the amounts that are under our budget. For instance, we rented a car from a few of these companies so far in the Countries listed below :
Jordan - Monte Carlo, a small company with a better price. Go with the reviews about the company with significant recommendations by many travellers.
Tours (France) - Avis. An on-location company at train station Tours.
Switzerland - Europcar. We went with this company because this had an option to drop off at different city location. With us, we took a car in Geneva and wanted to drop off at Zurich airport.
Mauritius - Maki Car Rentals, A local car rental company in Mauritius.
Car Model Criteria
---
Check the list carefully for a vehicle that has your criteria covered. For us, the car should be spacious enough to keep all our luggage and also has a place for a baby car seat.
When we travel, we travel with a baby stroller as a piece of extra luggage. So boot space is as essential while choosing a car model because there will be an increased number in luggage according to your vacation length.
Automatic/Manual Transmission
---
Automatic/Manual Transmission which one is better?
Keep the criteria of the car's transmission clear according to the country or city, you are going to drive in. Manuals are usually cheaper but if you want a stress free driving then go for an automatic one. Maybe the automatic car would become expensive because of the fuel, but that's the price you have to pay for a less stressful drive. The transmission criteria also apply when you are driving on different sides. For us, it was helpful when my husband had to do the left-hand drive while in Jordan. As India, our home country has right-hand drive. Seychelles where we live, and Mauritius too was right-hand drive. So in the countries where we get left-hand drive situations, transmission automatic is excellent and safe.
You also should check for the manufacturing period of the car. So you know that you are choosing a new vehicle.
Offers and questions
---
Be prepared for the offers and questions to be asked or tackled at the counter on the signing day. Below are a few things to be cleared with the rentals.
Car option and Deals
Should keep in mind one more car option falling under your budget. In case when you go to the counter, the rental doesn't have the selected car available.
If you think rental is offering you a better deal in regards to price, transmission and space and also if the car is in good condition, then go for it.
Upgrades
Be ready to negotiate if they offer you an upgrade with a certain amount of price hike. In Geneva(Switzerland), our pre-booked car was not available, and rental provided us with an upgrade. Instead of Audi hatchback, we received Wolksvagan premium pier, which was more expensive. But Again we checked our criteria and agreed to take the car.
Drop off grace period
Keep the conversation clear about the place to drop the key back. Some companies have this facility, but some don't.
Also, Keeping the agreement clear about a drop off grace period in case of late submission of the car could save your time and money.
Check the car thoroughly before taking the key
Don't forget to check the car inside out thoroughly to not to get charged extra while returning, for something which is not your act. Also remember to keep a photo of the odometer, to have it easy while returning. And to avoid unnecessary charges. Read the small print in your contract. Also its good to take the picture of the scratches and dents the car already has.
Car Insurance
---
In our experience, we feel safe if we have car insurance on us before renting a car. Paying a fine or damage cost sounds daunting, but this can keep you relieved to some extent.
It is better to prefer full coverage (reduced access). So the maximum amount is reduced. We did that in Jordan and Switzerland. This one is expensive, but it gives you peace of mind. If somebody is a very confident driver outside their country, then they might not have to go with this one and end up saving some money.
Before returning the car
---
Below is the list you should speculate before you head to return the car:
1. Leave early to return early. keeping the traffic or rush at the gas station in mind. To always have extra time spare before returning.
2. Be sure to fill the gas before dropping the car off with the same amount of fuel it had when you picked it up.
3. Check the vehicle for any personal items left behind. Do not forget any agreement papers too, thinking this belongs to car rentals. The document may have all your details on it which could be found by wrong hands.
4. Check the rental car agreement to know when and where to return the car.
5. Return the car on time to be safe from paying an extra amount.
Sanitise the car
---
Last but not least, be sure to sanitize the car before starting to use it and consider, as we are living in the COVID-19 era, which is still increasing in cases all around the world.
So these are the tips we use while renting a car abroad on vacation.
Have a safe drive you all!