Everyone knows that Milan is famous for shopping, aperitivi, il Duomo and i navigli, but we will show you some hidden gems.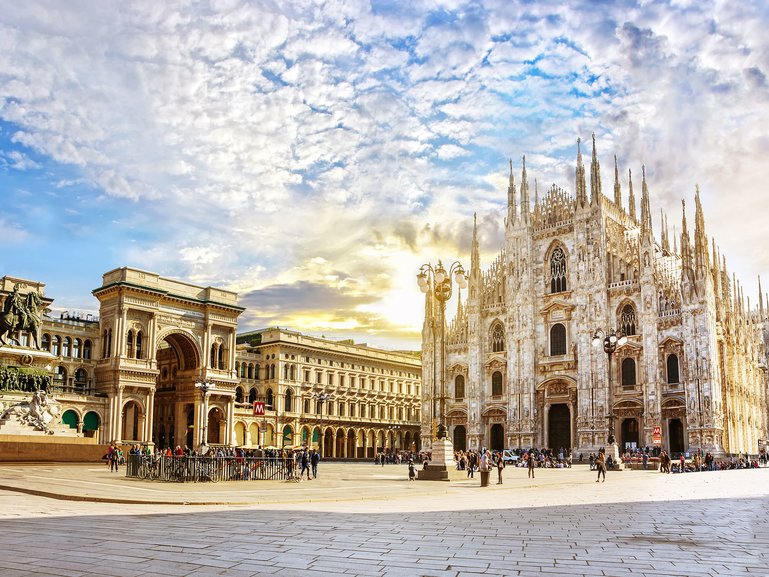 Duomo di Milano
The symbol of Milan is undoubtedly the Duomo with its spires, pinnacles and the "Madonnina" that protects the city. Among the areas to absolutely see in Milan there is Brera, historical and Bohemian district. In recent years, Brera has changed a lot but in some parts the old Milan still resists.
Here is a list of other, less touristy and less-known places well worth a visit:
From the top floor of the "Palazzo della Regione Lombardia" the view of the whole city is wonderful! Every Sunday the Belvedere on the 39th floor is open to the public (from 10:00 to 18:00). Access to the Belvedere is free and reservation is not required. The City of Lombardy complex can be reached by the Metro Line 2, stop Gioia.
In the area of ​​Corso Venezia, you can visit Villa Invernizzi which has a garden curiously populated. Looking at the gate of Villa Invernizzi you can see a colony of pink flamingos walking undisturbed!
Another peculiar place is the "Maggiolina" neighborhood, which is a residential neighborhood built in the 40s with curious architecture. Among these are the igloo houses, also known as the "case degli gnomi" –which means gnomes' houses. They have a round roof like brick igloos.
At number 13 of Corso Vittorio Emanuele, there is a Roman sculpture (the only one in the streets of Milan). This is known as the stone man and until very recently he played a satirical role in Milan, as in the best tradition of Roman talking statues. Under the statue satires, mottos and poems that were the voice of the people were hung.
Casa Galimberti, in via Malpighi 3, is one of the most beautiful examples of Liberty art. A hand-painted ceramic decoration covers the entire facade of the building along with beautiful iron decorations.
"La Martesana" is one of the navigli designed by Leonardo. It is also known as the small canal and goes from Porta Nuova to Lake Como. Along the route of the canal that connects Milan to the Adda river, post inns, farmhouses, villas and hamlets have arisen over the centuries. Today along the Martesana also runs a cycle path that allows you to cycle from Milan to Lecco!
If you fancy relaxing, the "Terme di Milano" are a perfect and even curious place. The outdoor pools are hidden behind the Spanish walls near Porta Romana. The indoor pools instead are housed in a liberty building that was a tram depot and then a ballroom. An old tram is still in the spa garden and it is used as a sauna.