Sofia public transport system works very well if you are well armed with patience.
The price for one way ticket is 1.60 lv and there's several ways to get it. You can buy it from kiosks usually located at or near the stops and pinch the ticket inside the bus, trolleybus or tram. You can get it from the driver, but make sure you have the right amount of money. In trams and trolleybuses you can find a ticket machine inside, accepting coins. Once again, make sure you have the right amount of money, as the greedy machine doesn't give change back.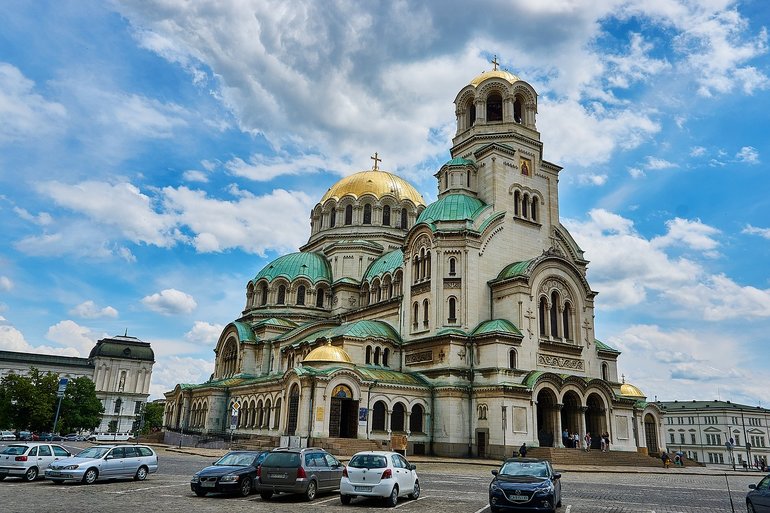 Sofia, Bulgaria
The subway system (the metro) is newly constructed and it's very foreigners friendly. The price per ticket is once again 1.60 lv and you can buy it from the ticket machines in the subway or from the designated desks. From the airport you can get a direct metro to the city center and the railway station.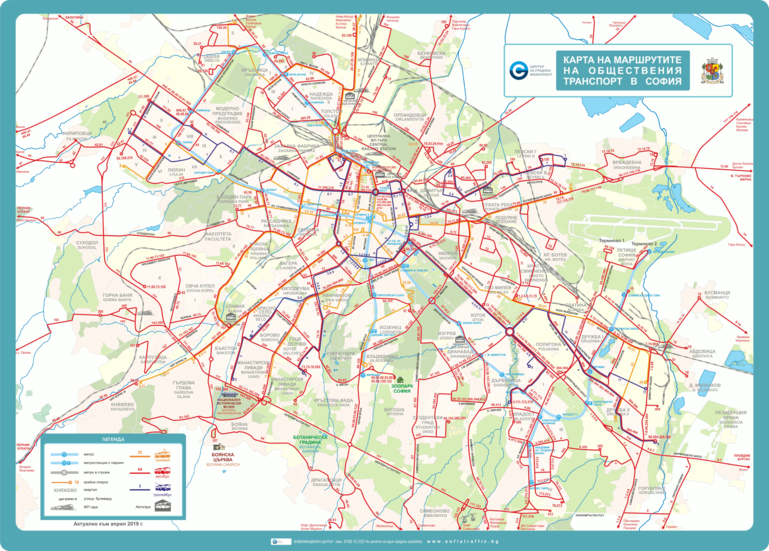 Sofia transport map (by Sofiatraffic)
Currently in Sofia you can also rent an electric car for the amount of 25 – 28 EUR per day with Spark.
For taxi services please check further down where we explain how to avoid the "fake" taxi cars.
Regular prices for a taxi service in Sofia:
Average price per km – 0.79 – 0.90 lv
Starting fee – 0.79 lv
Order fee – 0.79 lv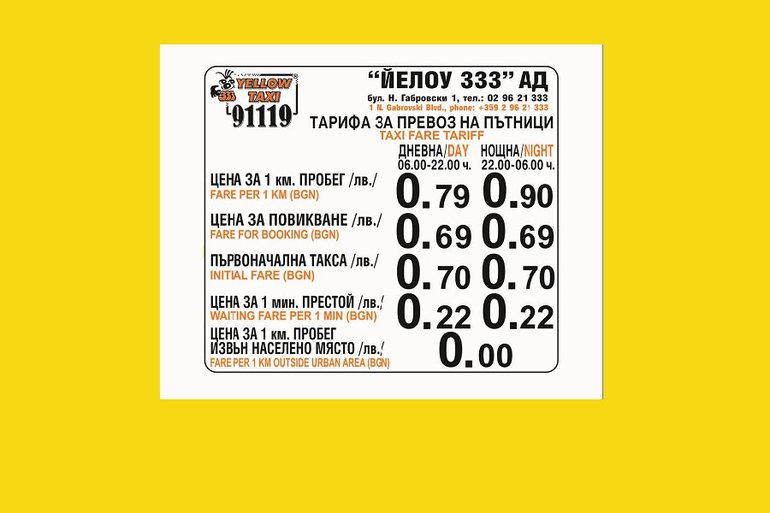 An example of a price list
Easy ways to order a taxi:
Phone call – Yellow taxi (+359 2 91119); RADIO CV Taxi (+359291263)
APPs and Viber. (Yellow taxi app, Taxi Me App – all trusted companies in Sofia may send a car)