From the middle of September to the middle of May you will find good waves in the southwest coast of Sri Lanka.
There are many spots in Weligama that you can surf, from beginner level to advanced level. Weligama is the best place to surf, there are no other spots like this in Sri Lanka.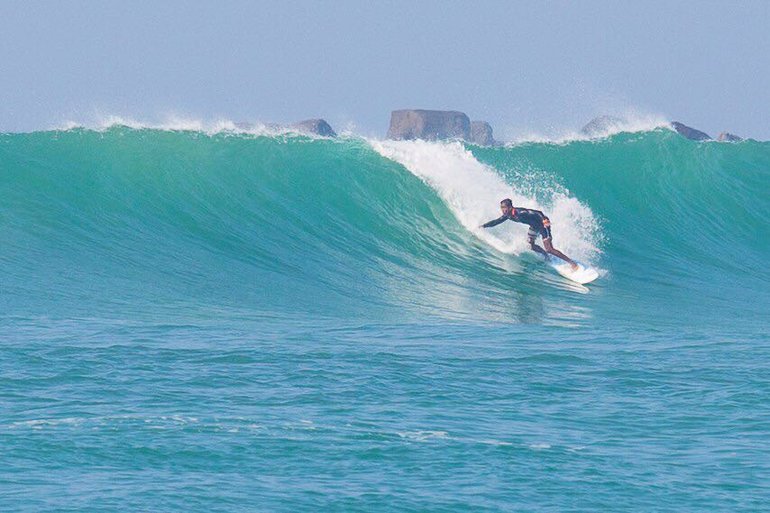 A surfer in Weligama
Weligama Beach is a perfect place for beginners to start practicing surf. The coast line is more than 3km long, which can accommodate many tourists and there's space for everyone. Weligama Beach is very safe for beginners learning to surf because of its sand bottom and nice mellow waves.
If you stay in Weligama, you can reach any surf spot, touristic attractions, city, banks, ATMs and night life within a 10-15 minutes ride.
There are about ten to twelve surf spots located in Weligama which are never farther than a 10-minute ride from each other.
Reef surf spots are more for intermediate and advance surfers. The waves there are more powerful, and you can encounter barreling waves.
So if you have any plans to visit Sri Lanka for surfing, there is no better place than Weligama.