The Grande Island is also known as the Ilha Grande or bat Island. It is known as the most beautiful and a very enjoyable site in Goa. Whether you are on a family vacation or alone, a Grand Island Trip is surely going to be an unforgettable moment for you. Here, you are going to experience the very interesting boat ride and the adventurous event of Snorkeling. Also, enjoy fishing with the help of a rope and a bait.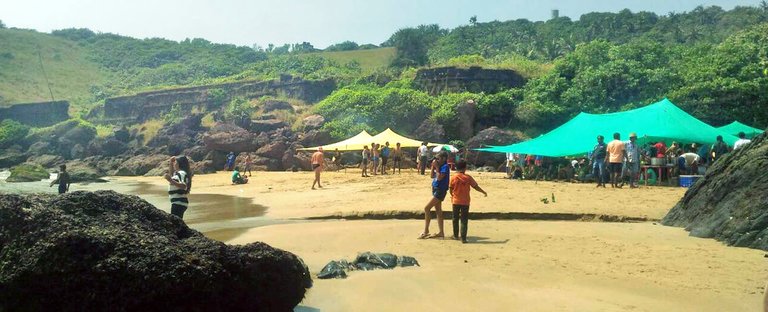 Grand Beach of grand Island, Goa. Photo Credit: Grand Island Goa
Majority of the people wouldn't have even imagined what does the underwater scenario looks like. But, with the Grand Island Trip, you can be a part of snorkelling that lets you get up close with marine animals.
Apart from that, you are free to try out the tasty lunch after swimming with some barbeque fishes. Do not forget to be a part of Dolphin watching that is very famous here. The whole Grand Island Trip is going to give you a feeling that couldn't be even described in words. Get the best booking deals at tripraja and that too at the pocket friendly prices. Time for you to experience the beautiful Grand Island along with its fun-filled activities.