Goa is one of the hottest tourist destinations in India. Popular for it's clean beaches, this spot attracts around 2 million visitors annually. Majority of the foreign tourists are from Russia and Europe.
The prime season ideal for a visit is between October and February. Between these months the temporary beach shacks are up and running, water sporting activities are available, weather is amazing and parties are in full swing.
Here are some tips from a backpacker/solo Traveller point of view to make the most use of your resources.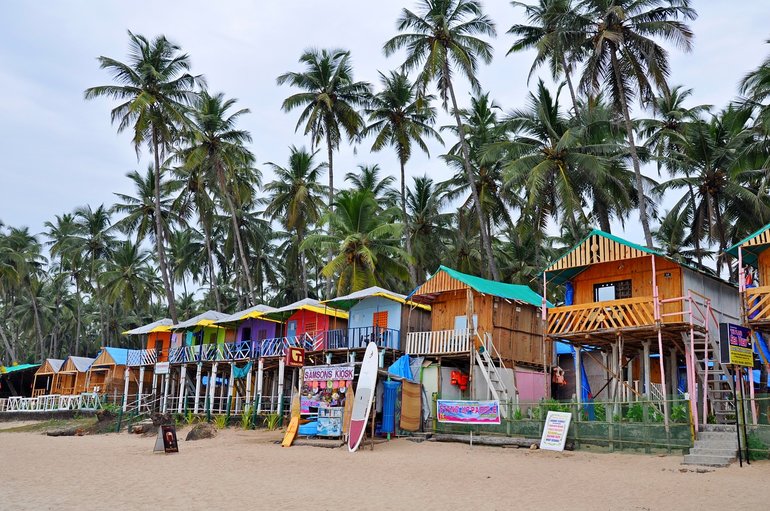 Beach in Goa
Transport
---
Cheap Public transport isn't available round the clock. Local buses start at 6 AM right upto 8 PM. Anything after that is just between major routes. Ideal to travel long distances during day time. Taxi/ Rickshaw/ Bike Taxi fares are unmetered at most places. The costs are about 2 to 2.5 times the fares at other cities. To visit exclusive spots or to get around nearby effectively your best bet is hiring 2/4 wheeler self driven vehicles. Long distances can be covered by public buses. Self driven rental vehicles are available practically at every beach & city in Goa.
Accommodation
---
In case you are travelling solo or you are 2-3 in number, the most efficient budget accommodation is a hostel. Spread out close to the beaches, the fare is charged per person. The beauty of staying at a hostel is that the environment is multicultural. Guests could be from all over the globe. You could team up and have a great time together. For families, couples and larger group of friends, service apartments would be appropriate. Privacy, security and space are assured. Advisable if you have valuables or expensive equipment.
Food
---
Tourists visit India from a number of countries around the world. Indian cuisine is popular due to the intense burst of flavor with every bite. Since India has a wide variety of food, most restaurants serve the popular dishes. In addition to Indian there would be pasta and Chinese fast food. Goans love their sea food. Make it a point to try the varieties of Fish either Rava friend or Rechead (red colored and tangy sweetness) masala. The cost of the fish showcased on display in Shacks or restaurants are the most expensive. Ask for the price, negotiate and only then ask them to prepare it. If you're looking to just fill your stomach with local food, go for a Fish Thali. It is available at almost every restaurant in Goa but only in the afternoon. There will be a number of items served in little containers along with rice and fried fish. If you are vegetarian, there are a number of Udupi Restaurants serving pure vegetarian food with a variety of cuisines around India.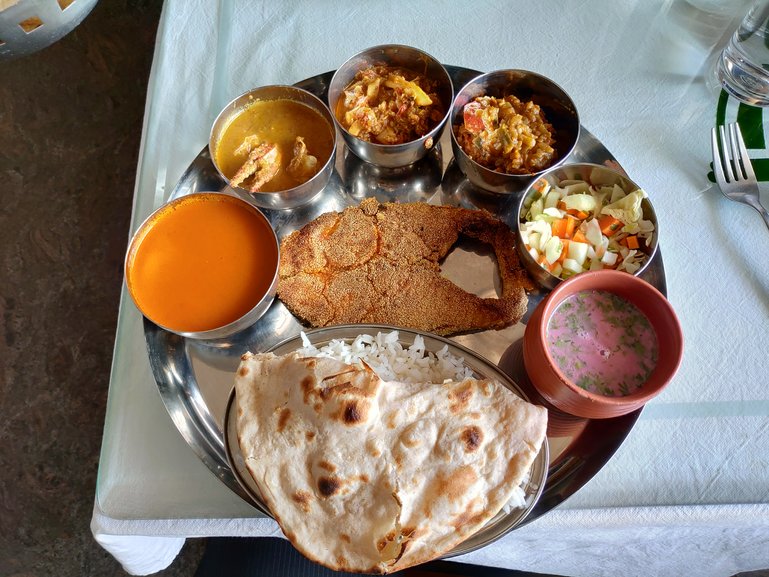 Fish Thali